One of the only redeeming features of Autumn and Winter are those crisp morning walks with the family, wrapped up warm and enjoying time together. If you're lucky enough to live by the sea, then you'll be aware of the vicious cold that can be blown your way when walking on the beach-side.
There's nothing more you could ask for in the colder months than a trusty jacket that will keep you safe against the elements. But it can be difficult to find a piece that strikes the balance between comfort and style. It's never the same walking along wearing two thick layers, as you quickly become too hot and sweaty, so finding a go-to jacket for all occasions is necessary.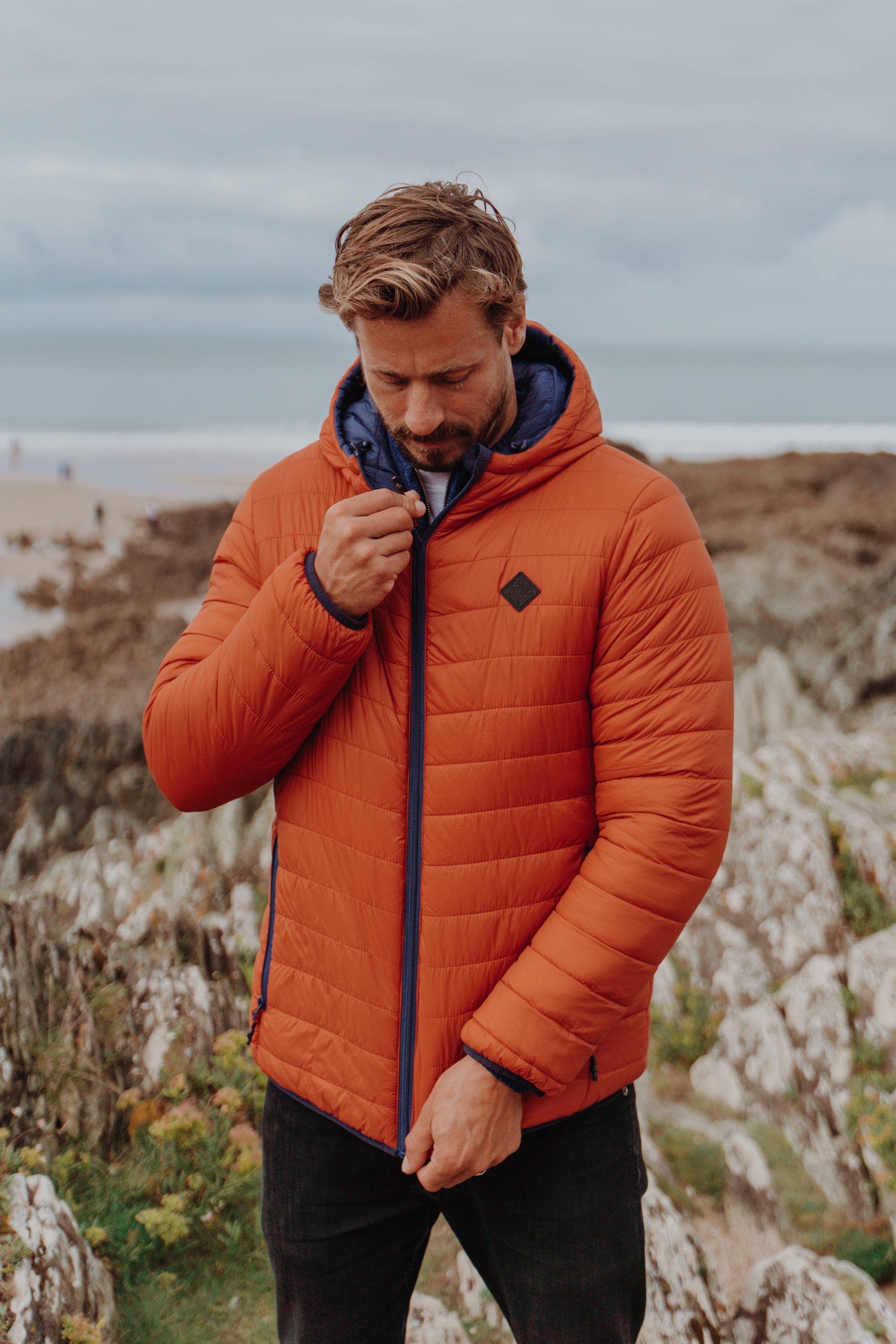 Devon and Cornwall are home to some of the most beautiful walks in England, here are a few to try out:
Baggy Point, Croyde
A family-friendly stroll that takes you along the west side of Baggy Point and offers far-reaching coastal and marine vistas. This is a great place to go bird-watching, and if you're lucky, you might even spot seals. You can also see rock climbers mounting the cliffs at various periods of the year.
Halsdon Nature Reserve
This eight-mile circular walk takes you along the River Torridge and through Beaford Wood's historic trees. There is lots of wildlife to see starting three miles from Winkleigh village, including woodland birds and even a kingfisher, as well as otters in the river.
Hartland Point, Hartland
This trek takes you to Devon's farthest North-western corner, where you'll find a lighthouse and an interesting museum. The geology of the cliffs along the way is the star of the show, displaying the folded layers beautifully. A short amount of road walking is needed to pass the circular route, but it is on calm lanes. Only a few cars are likely to pass through a brief area of around half a mile near the town of Stoke on their way to Hartland Quay.
The Valley of the Rocks, Exmoor
The Valley of Rocks is located on Exmoor's northern tip, where a rugged, boulder-strewn hillside tumbles into the Bristol Channel's depths. It stretches out beneath us from this vantage point, parallel to the water and heading towards Lee Bay. The East Lyn River cut the deep valley, which is surrounded by strange-shaped stone towers, over thousands of years. But today, at Lynmouth, where the river meets the sea further east, and the valley is now dry.
---
Walking in Style: Rusik II
The RUSIK II is Saltrock's newest reversible men's jacket, landing as a follow on from our popular Rusik jacket from last season. It's blue and orange (or orange and blue) and features various technical elements that our design team have worked hard to incorporate, such as:
Made from fully recycled fabrics
Durable water repellence (DWR) on both sides
Elasticated ribbed cuffs
Padded quilting
Non-fussy Saltrock logo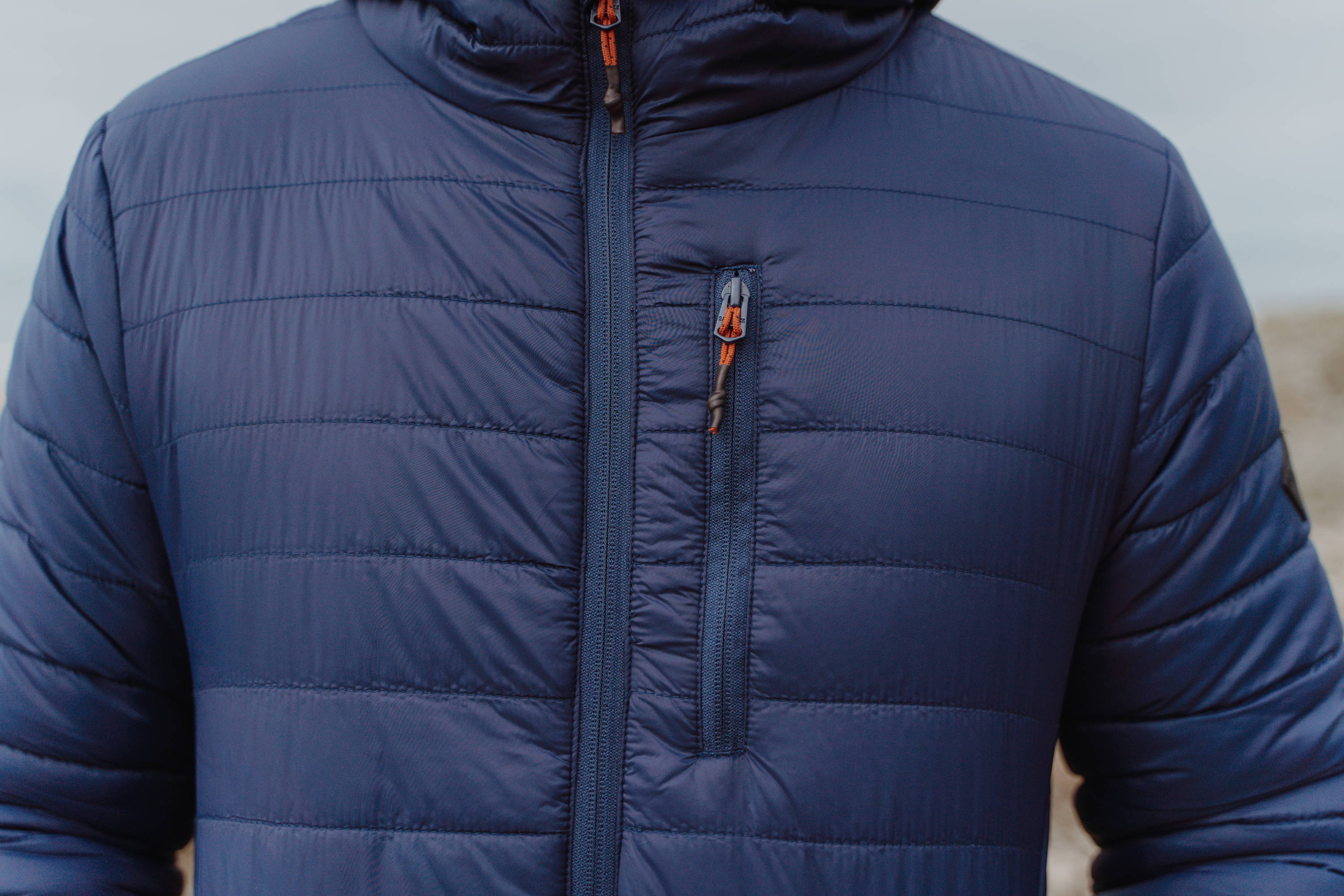 The Rusik II jacket is great for when you want to stay warm, dry and trendy. If you've ever had a reversible jacket, then you'll know that having the option to wear two colours is great for outfit matching and means you won't need another jacket all year. Why not try out a few different layered looks to see what works best?
Below, you can see the Rusik II styled with the Carbis III for a classy but casual winter look on those colder days.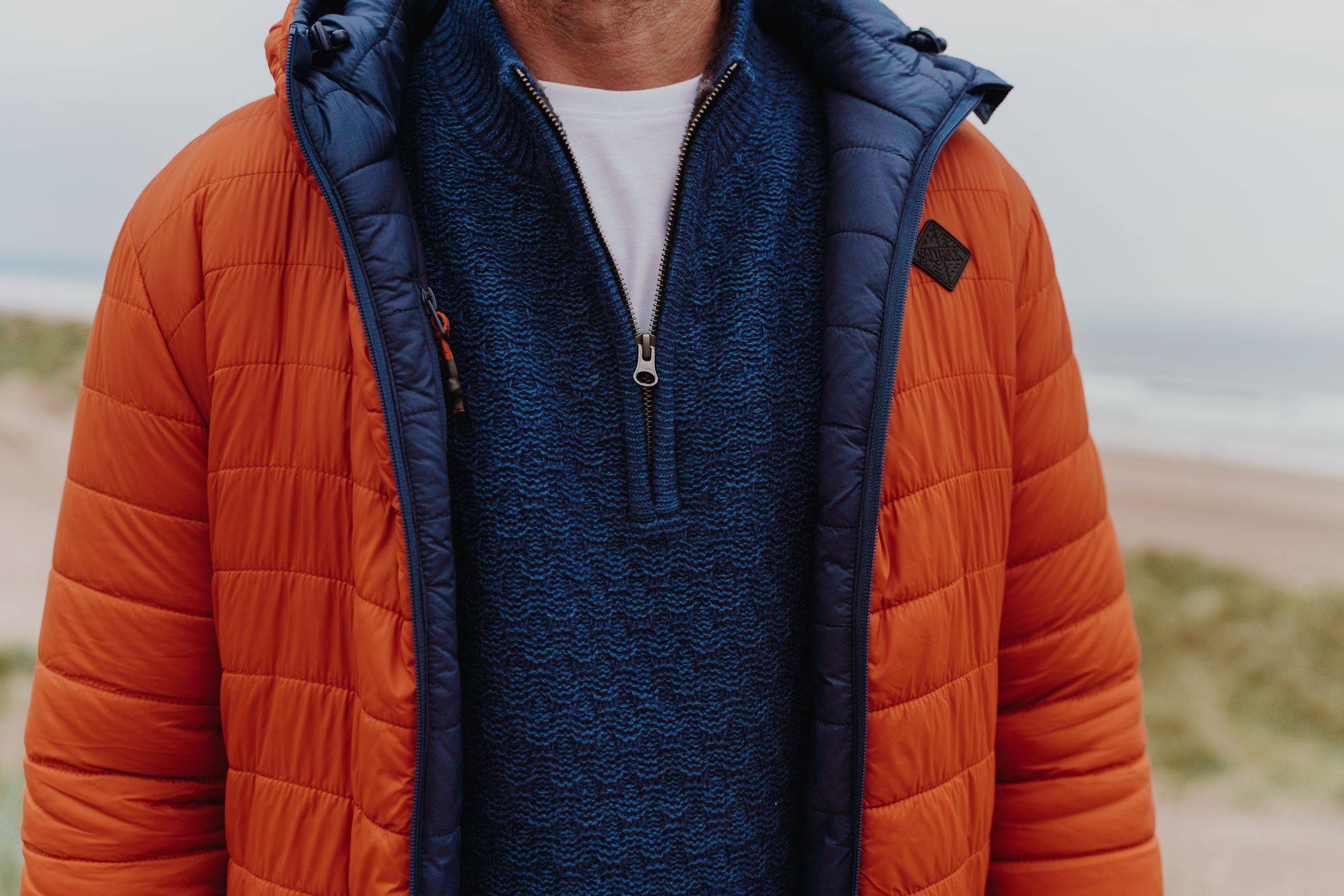 However you plan to spend these colder months, make sure you do it in good company with a comfortable, stylish look.