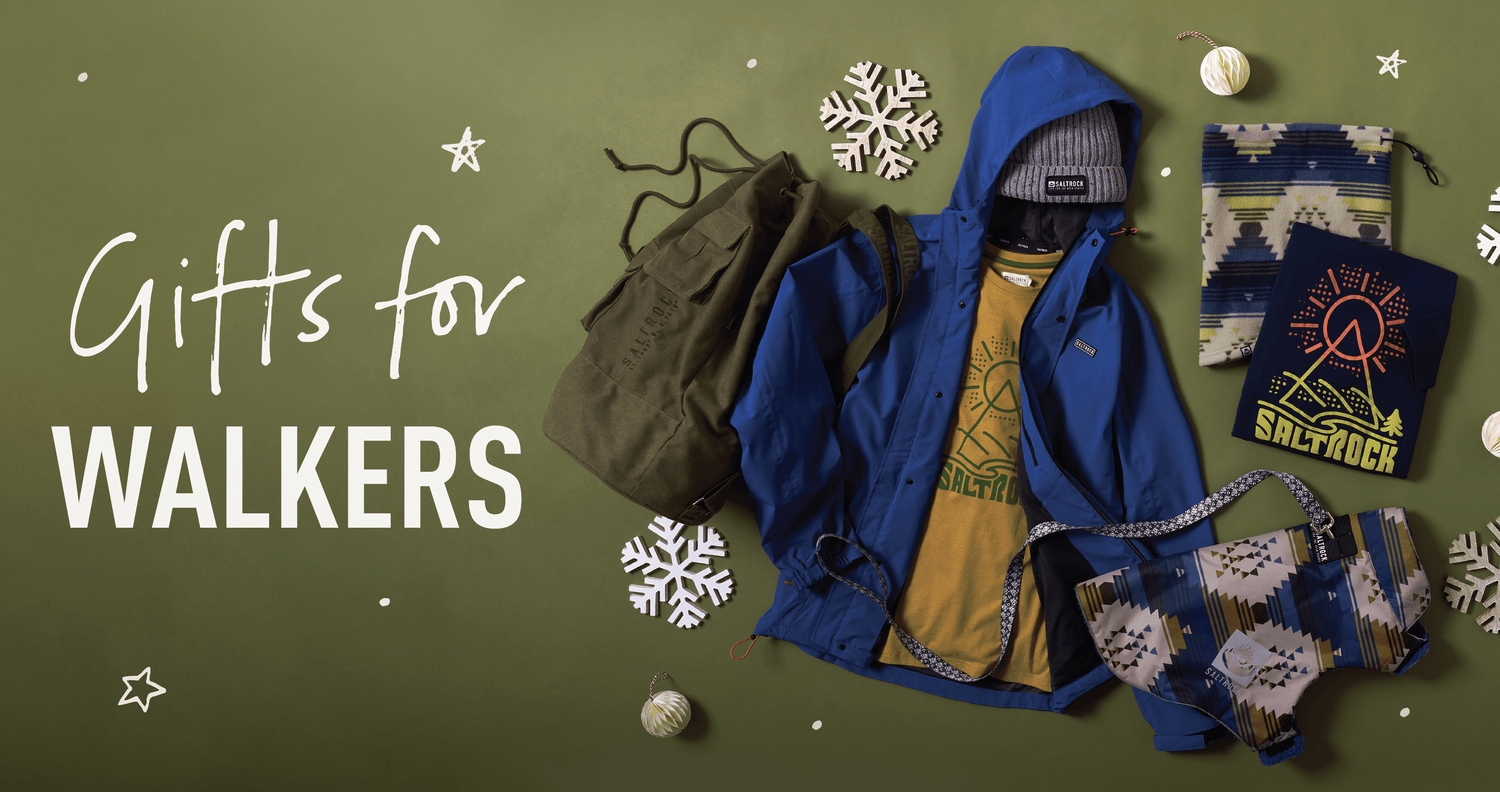 Hiking & Walking Gifts
Presents for the Hiker in your life
We've got a range of walking gift ideas for those who love a walk on the beach or among the mountains- find the perfect hiking present here.

From apparel to keep you warm to backpacks that keep your gear safe and secure, our range of walking gifts is the place to be when you're looking for the perfect presents for hikers.

Live for the Open Spaces...
Vendor:

Sale price

£70.00 GBP

Regular price

£70.00 GBP

Unit price

per

Vendor:

Sale price

£20.00 GBP

Regular price

£20.00 GBP

Unit price

per

Vendor:

Sale price

£27.00 GBP

Regular price

£27.00 GBP

Unit price

per

Vendor:

Regular price

£120.00 GBP

Sale price

£120.00 GBP

Regular price

£120.00 GBP

Unit price

per

Vendor:

Sale price

£17.50 GBP

Regular price

£17.50 GBP

Unit price

per

Vendor:

Sale price

£20.00 GBP

Regular price

£20.00 GBP

Unit price

per

Vendor:

Sale price

£12.50 GBP

Regular price

£12.50 GBP

Unit price

per

Vendor:

Sale price

£70.00 GBP

Regular price

£70.00 GBP

Unit price

per

Vendor:

Regular price

£100.00 GBP

Sale price

£100.00 GBP

Regular price

£100.00 GBP

Unit price

per

Vendor:

Sale price

£70.00 GBP

Regular price

£70.00 GBP

Unit price

per

Vendor:

Sale price

£60.00 GBP

Regular price

£60.00 GBP

Unit price

per

Vendor:

Sale price

£55.00 GBP

Regular price

£55.00 GBP

Unit price

per

Vendor:

Sale price

£75.00 GBP

Regular price

£75.00 GBP

Unit price

per

Vendor:

Sale price

£55.00 GBP

Regular price

£55.00 GBP

Unit price

per

Vendor:

Sale price

£55.00 GBP

Regular price

£55.00 GBP

Unit price

per

Vendor:

Sale price

£45.00 GBP

Regular price

£45.00 GBP

Unit price

per

Vendor:

Sale price

£70.00 GBP

Regular price

£70.00 GBP

Unit price

per

Vendor:

Sale price

£20.00 GBP

Regular price

£20.00 GBP

Unit price

per

Vendor:

Sale price

£27.00 GBP

Regular price

£27.00 GBP

Unit price

per

Vendor:

Regular price

£120.00 GBP

Sale price

£120.00 GBP

Regular price

£120.00 GBP

Unit price

per

Vendor:

Sale price

£17.50 GBP

Regular price

£17.50 GBP

Unit price

per

Vendor:

Sale price

£20.00 GBP

Regular price

£20.00 GBP

Unit price

per

Vendor:

Sale price

£12.50 GBP

Regular price

£12.50 GBP

Unit price

per

Vendor:

Sale price

£70.00 GBP

Regular price

£70.00 GBP

Unit price

per

Vendor:

Regular price

£100.00 GBP

Sale price

£100.00 GBP

Regular price

£100.00 GBP

Unit price

per

Vendor:

Sale price

£70.00 GBP

Regular price

£70.00 GBP

Unit price

per

Vendor:

Sale price

£60.00 GBP

Regular price

£60.00 GBP

Unit price

per

Vendor:

Sale price

£55.00 GBP

Regular price

£55.00 GBP

Unit price

per

Vendor:

Sale price

£75.00 GBP

Regular price

£75.00 GBP

Unit price

per

water resistant

reversible

Vendor:

Sale price

£55.00 GBP

Regular price

£55.00 GBP

Unit price

per

Vendor:

Sale price

£55.00 GBP

Regular price

£55.00 GBP

Unit price

per

Vendor:

Sale price

£45.00 GBP

Regular price

£45.00 GBP

Unit price

per
GREAT GIFT IDEAS
Sale price

£70.00 GBP

Regular price

£70.00 GBP

Unit price

per

Regular price

£100.00 GBP

Sale price

£100.00 GBP

Regular price

£100.00 GBP

Unit price

per

Sale price

£60.00 GBP

Regular price

£60.00 GBP

Unit price

per
Sale price

£30.00 GBP

Regular price

£30.00 GBP

Unit price

per

Sale price

£35.00 GBP

Regular price

£35.00 GBP

Unit price

per

Sale price

£25.00 GBP

Regular price

£25.00 GBP

Unit price

per
Sale price

£27.00 GBP

Regular price

£27.00 GBP

Unit price

per

Sale price

£25.00 GBP

Regular price

£25.00 GBP

Unit price

per

Sale price

£40.00 GBP

Regular price

£40.00 GBP

Unit price

per