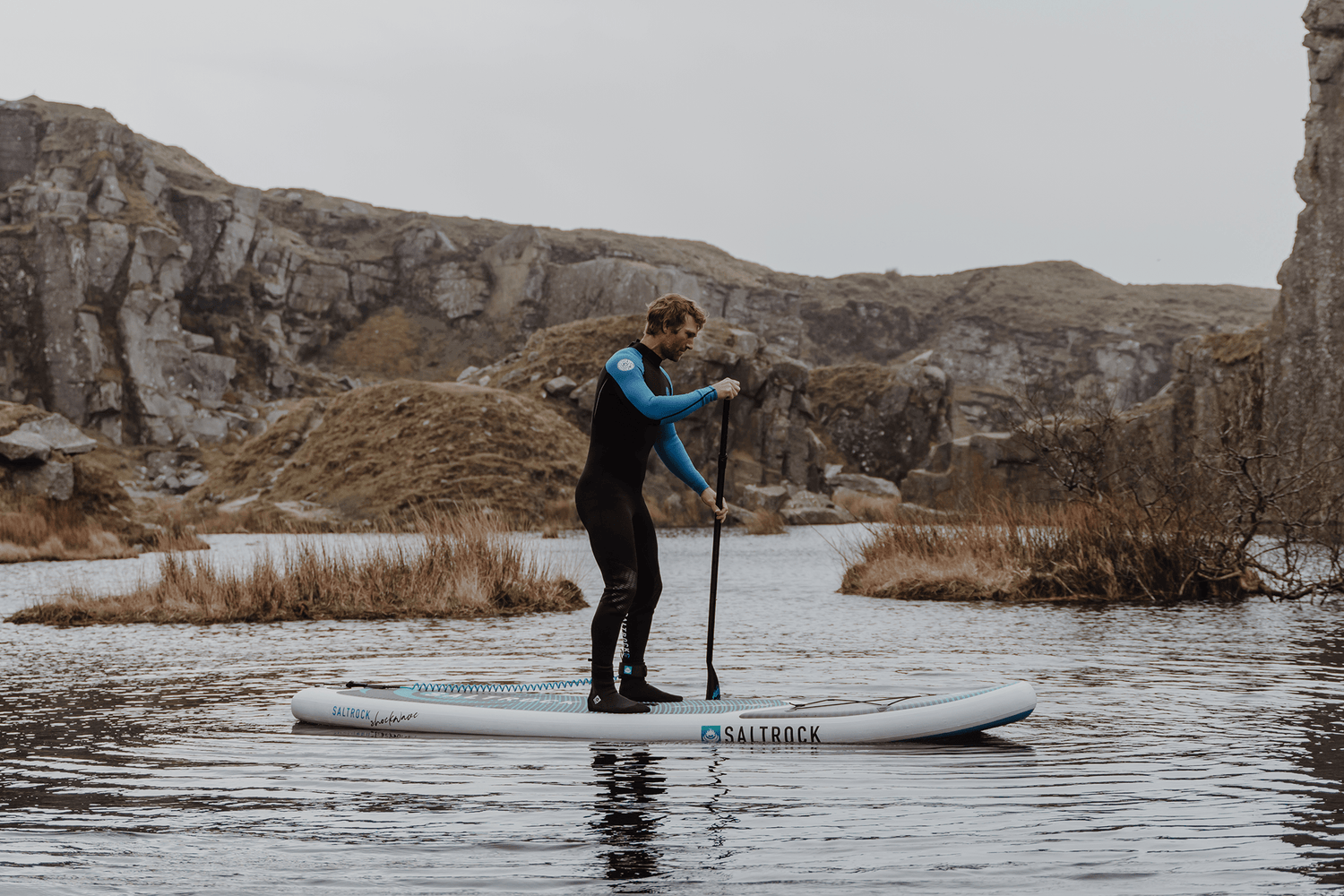 Paddleboarding
Saltrock Paddleboarding Clothing & SUPs
Stand Up Paddleboarding is one of the fastest-growing sports across the World right now, and it's easy to see why.
Whether you're sightseeing through a city center river or catching white water on the coast, Saltrock paddleboarding clothing and techwear gets you through warm and comfortable, in all weathers.
The Saltrock Paddleboard has elastic straps that enable you to store personal items, water bottles, or a changing robe for after your paddle. Consider taking a dry bag if you want to keep all your paddleboard clothing and accessories completely dry.
Vendor:

Sale price

£50.00

Regular price

£80.00

Unit price

per

Vendor:

Sale price

£45.00

Regular price

Unit price

per

Vendor:

Sale price

£35.00

Regular price

Unit price

per

Vendor:

Sale price

£450.00

Regular price

Unit price

per

Vendor:

Sale price

£100.00

Regular price

Unit price

per

Vendor:

Sale price

£80.00

Regular price

Unit price

per

Vendor:

Sale price

£60.00

Regular price

Unit price

per

Vendor:

Sale price

£45.00

Regular price

Unit price

per

Vendor:

Sale price

£50.00

Regular price

£80.00

Unit price

per

Vendor:

Sale price

£45.00

Regular price

Unit price

per

Vendor:

Sale price

£35.00

Regular price

Unit price

per

Vendor:

Sale price

£450.00

Regular price

Unit price

per

Vendor:

Sale price

£100.00

Regular price

Unit price

per

Vendor:

Sale price

£80.00

Regular price

Unit price

per

Vendor:

Sale price

£45.00

Regular price

Unit price

per
SHOP THE GEAR
Paddleboarding accesories
SHOP THE GEAR
Paddleboarding accesories
Sale price

£450.00

Regular price

Unit price

per

Sale price

£100.00

Regular price

Unit price

per

Sale price

£80.00

Regular price

Unit price

per