Welcome to the new Saltrock store in Saundersfoot! Stop by and say hello!
We are so excited to announce the opening of a new store in the amazing coastal location of Ocean Square. The village has so much to offer, and we couldn't be happier to be opening here. Congratulations to everyone involved in the store opening, we received an overwhelming response online from lots of excited customers!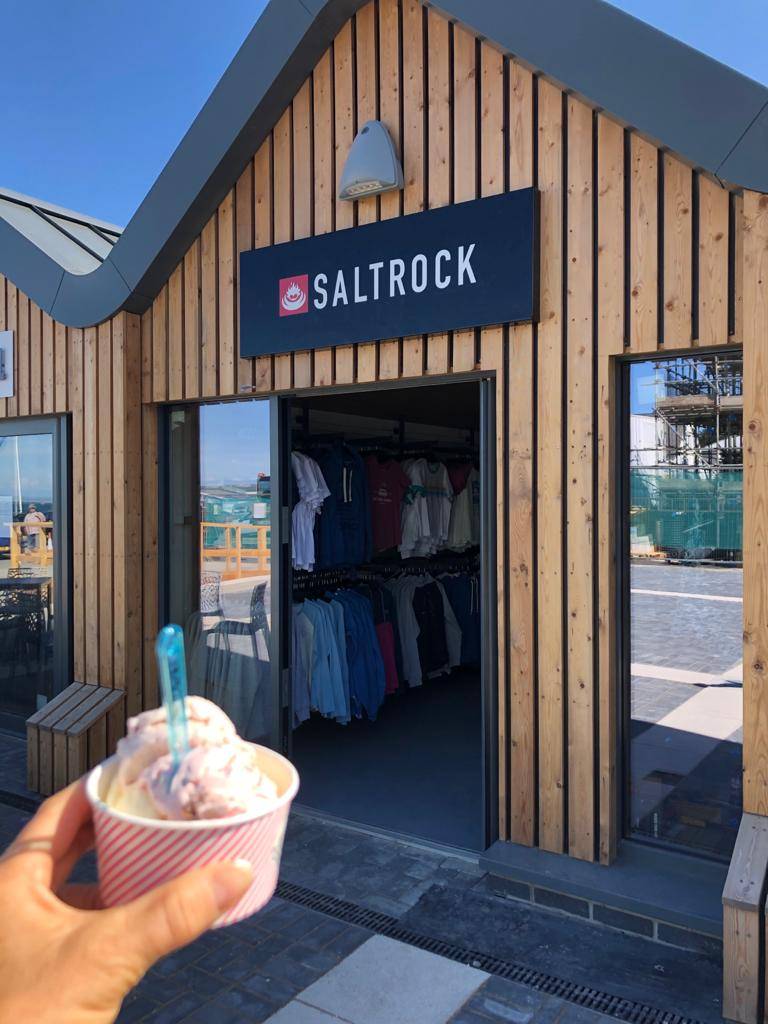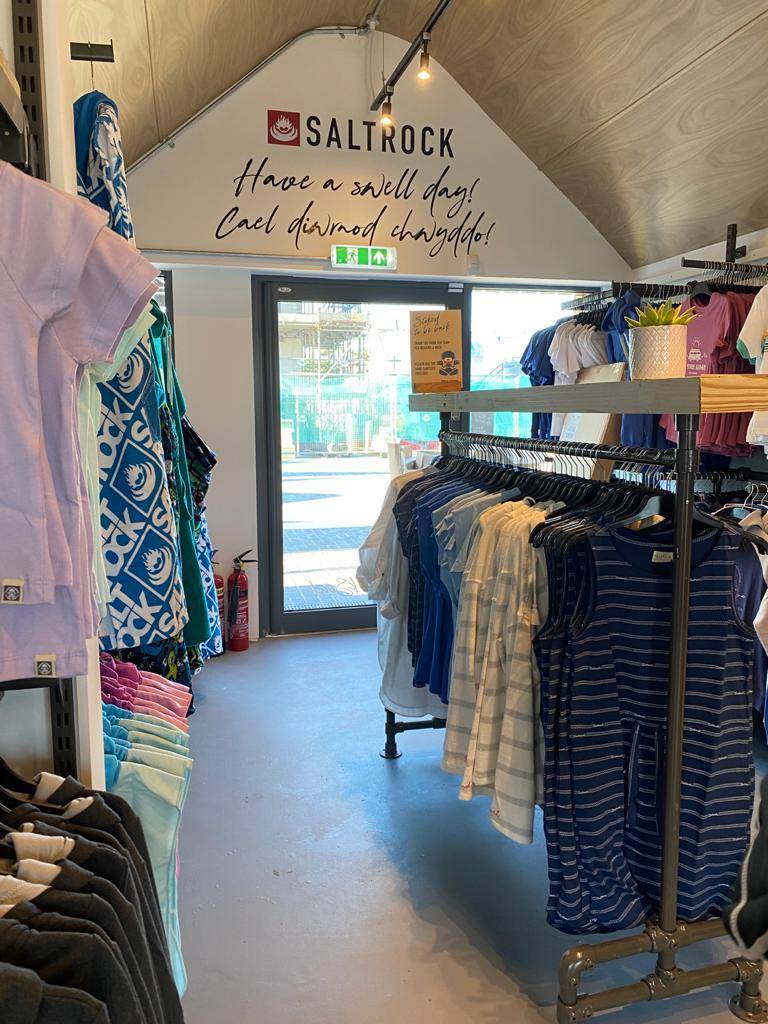 Where is Saundersfoot?
Saundersfoot is on the South Coast of Wales in Pembrokeshire.
What are the beaches like in Saundersfoot?
Saundersfoot is home to picturesque sandy beaches and mountainous cliff faces, making it a popular holiday destination, regardless of time of year. It's a great place to relax, chill out and enjoy the peaceful tranquillity.
The harbour is right next to the main beach (Saundersfoot beach), making it the heart of the town. In the peak of summer this place is buzzing with atmosphere.
Just south of the harbour on the Pembrokeshire coastline is Glen beach, a hidden gem which is accessible on the coastal path whether you're bike riding, walking or even in a wheelchair. As truly one of the most attractive beaches in the UK, you shouldn't be too surprised to see seals popping their heads out the water to welcome you. This is without a doubt the one spot to check out on your trip.
If you continue along the Pembrokeshire Coastal Path you will eventually make it to Cobbet Hall beach, another sandy beach.
What is there to do in Saundersfoot?
If walking is something you enjoy, the 4.5 mile walk from Saundersfoot to Tenby is something to try. This is an easy-to-moderate walk that features tunnels, landscape with also the opportunity to absorb local culture whilst passing through the small towns.
Other than viewing the beautiful landscapes, there are plenty of independent stores and cafes to check out as well as pleasure boats run boat trips which out of the harbour and a laser tag centre nearby.
Pembrokeshire Coast National Park
The Pembrokeshire Coast National Park is the only true coastal national park in the United Kingdom. The ground climbs to wild inland highlands, surrounded by a beautiful waterscape of jagged cliffs, sandy beaches, and wooded estuaries. This ecosystem provides a haven for creatures that share a terrain that has been changed by various people throughout time.
The Trail not only provides stunning coastal scenery and animals to walkers, but it also traverses through an environment that has been shaped by humans for ages.
As evidenced by the small coastal communities and cultivated landscape, this is a region shaped mostly by fishing and farming.
Our new store in Ocean Square, Saundersfoot is open for business after a rapid turnaround since we first identified the store as potential site for a new Saltrock store, testament to great teamwork from all involved. A complete transformation in just 2 weeks, turning a new shell into a Saltrock store incorporating the new design concept rolled out earlier this year and reflects the Saltrock brand that meets the needs of our customers and teams.
The new Saundersfoot store will join over 40 outlets across the UK. The 500 sq ft store will offer shoppers a range of products, including mens, womens and kids holiday essentials, hoodies, tees, shorts as well as bodyboards.
Ocean Square, in the heart of the village and overlooking Saundersfoot's Blue Flag Beach, is part of the new Wales International Coastal Centre development. The retail units will surround a plaza which has an all-year round canopy and will provide a central meeting point as well as an events space.
---
What's next?
Our next store opening will be in Worthing, West Sussex! We are going to be opening loads more stores across the UK and we can't wait - so make sure you follow us on social media to stay up to date with the latest store openings, product launches and ambassador news. We can't wait to see you!