As we transition from Winter into Spring, some of the braver of us might be thinking about getting back into the sea. Getting out the sea is chilly at the best of times, but in the months before summer it's vital you get changed into something warm as soon as you get out the sea.
Our Saltrock reversible poncho jackets are perfect for just that, providing maximum warmth, function, and comfort without compromising on style. Our ponchos, called Festival Poncho and Packo Poncho are currently available in two reversible colourways: Ocean Blue and Black, & Brown and Blue Striped and Black, and these thick ponchos are perfectly suitable for outdoor lovers who can't resist a cold dip. As well as being able to wear it two ways, by simply unclipping the arm holes, the poncho doubles up as a picnic blanket that you can use anytime, anywhere.
These ponchos are large in size, without compromising on functionality and wearability.
Hooded reversible padded poncho
Water resistant outer layer
Yarn dyed microfibre fleece lining
Padded fibre fill
External pocket with zip entry
Designer Alex Blackburn says "We are super proud of these ponchos and really stoked with how they turned out".
The versatile reversible Festival Poncho with hood is the perfect adventure accessory.
The synthetic fibre fill creates a cosy, insulating warmth further enhanced by the microfibre fleece lining. The poncho can be folded down to a small pack size which makes it ideal for travel, hiking, picnics, stadiums, and festivals.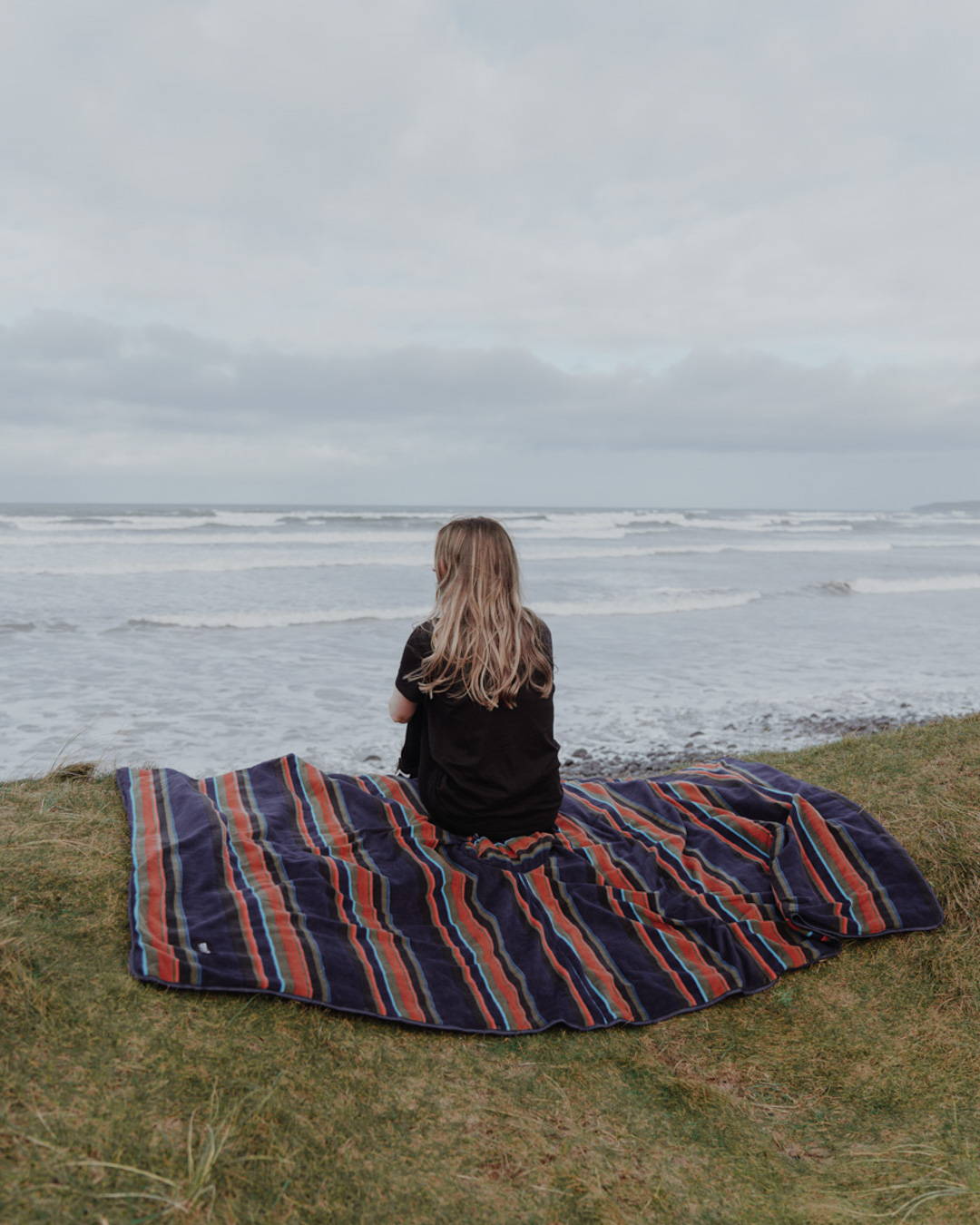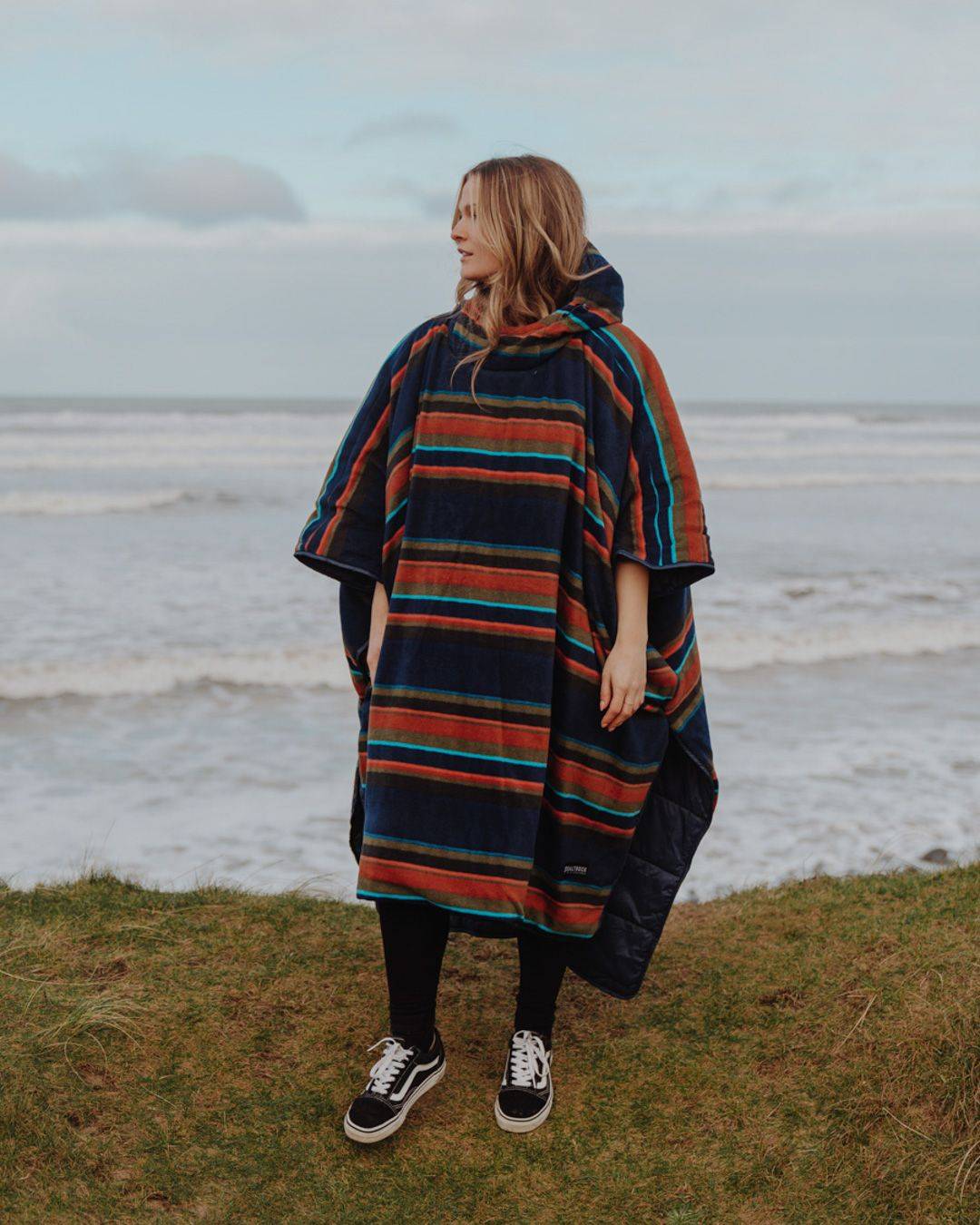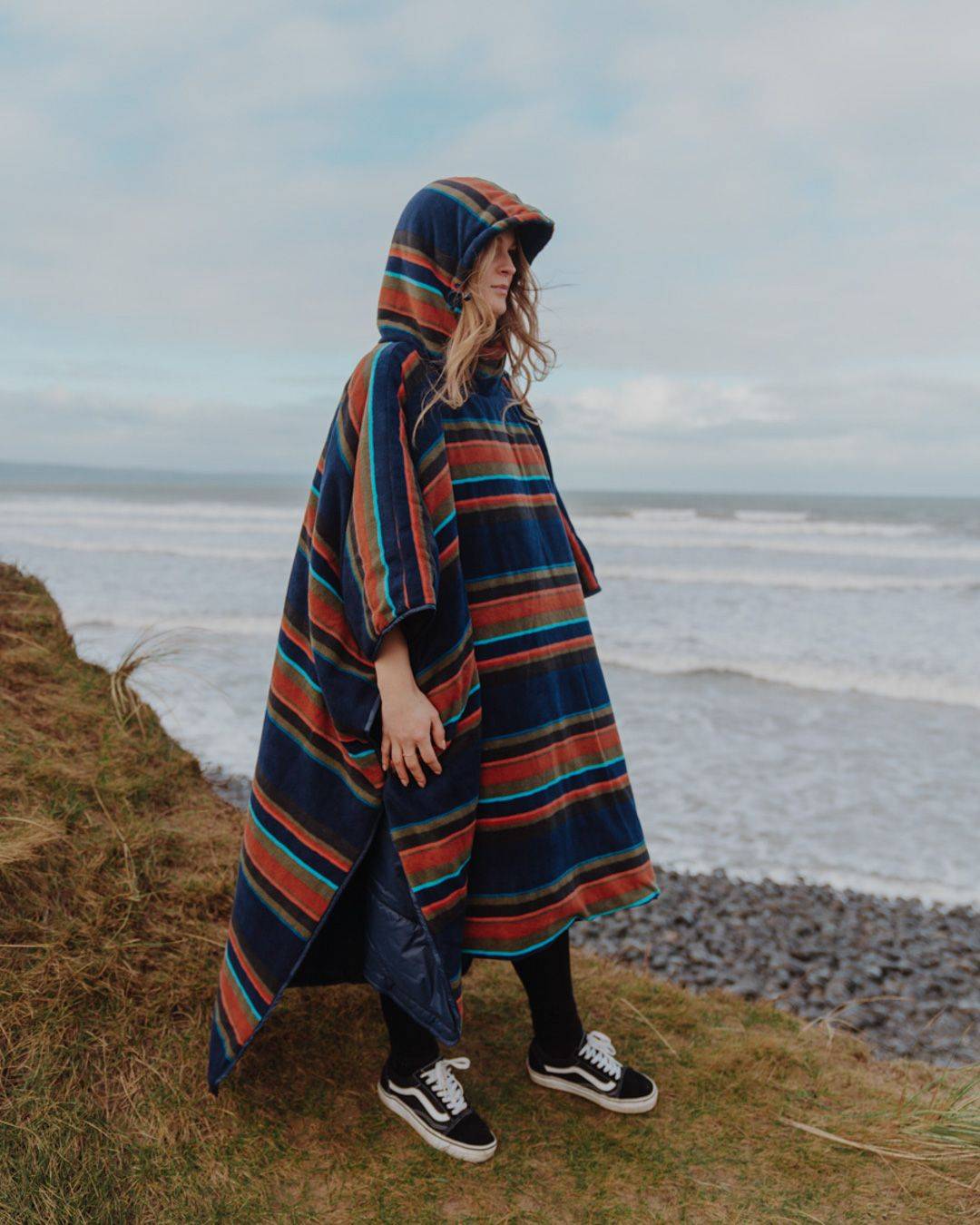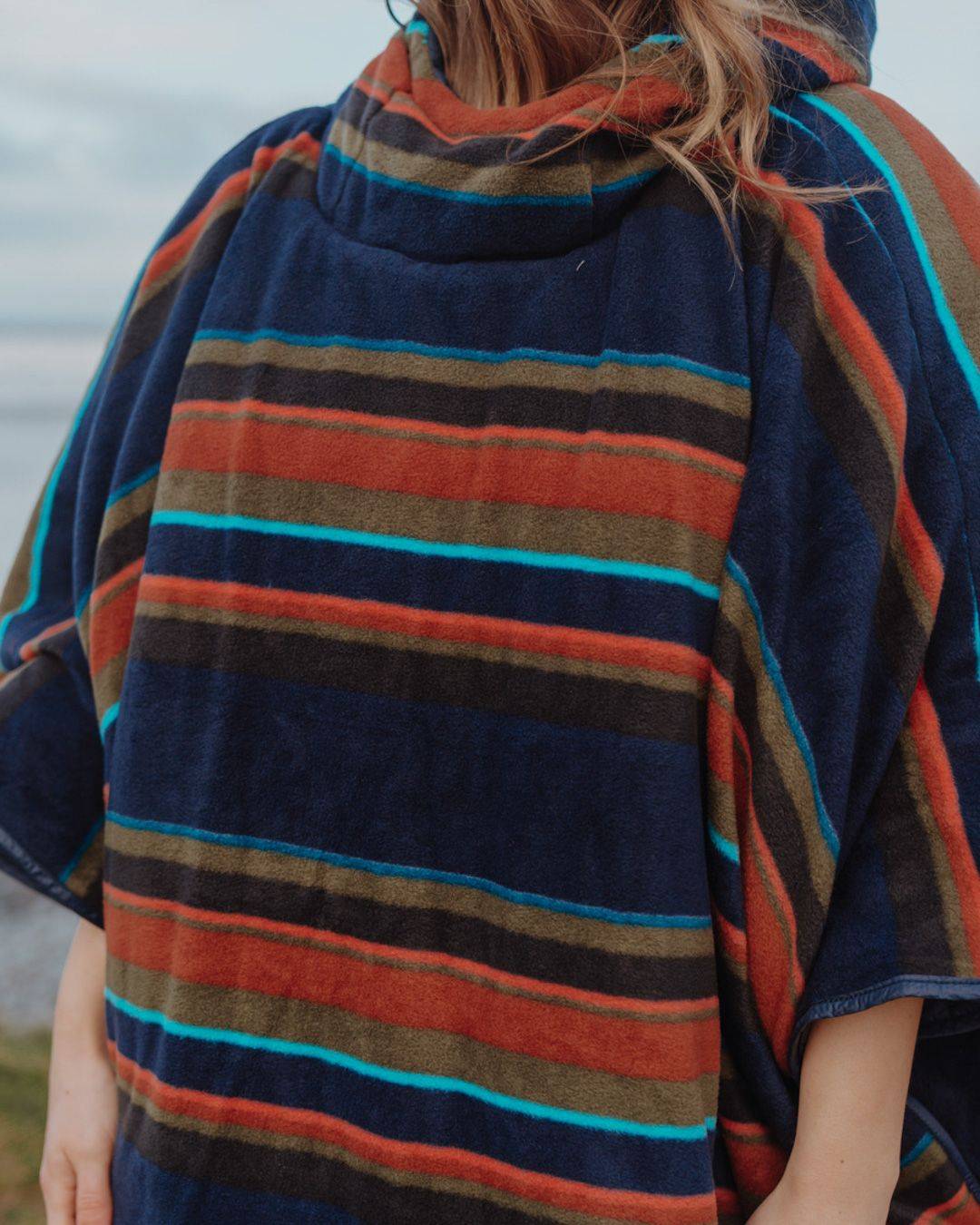 Hooded reversible padded poncho
Water resistant body fabric
Pocket sized storage bag
Padded fibre fill
External pocket with zip entry
The ultra-lightweight reversible Pack Poncho with hood is made from durable water-resistant nylon fabric and has a padded interior to increase comfort. The versatile poncho is portable and can be folded down and placed inside its own storage bag making it easy to carry. The multifunctional poncho can be used as a cloak, ground cover or picnic blanket, making it a must have item for outdoor lovers.