Saltrock Ambassador Andrew Cotty recently featured on the thrilling HBO Max documentary '100 Foot Wave' starring Hawaiian Big Wave Surfer Garret McNamara. The cinematic documentary is now showing on Sky Documentaries in the UK. It spans over a decade and shows in gnarly detail how a small fisherman town in Portugal became the hottest spot for big wave surfing worldwide.
The first episode 'Sea Monsters' shows Andrew, who was on his own big wave mission in Ireland, was hailed up by Garret to visit him in Nazare. After footage of Cotty tackling a monster wave off the coast of Ireland gained media traction, Garrets team got in contact to get him out to Nazare and check out the waves there.
But it's not just about the waves... the documentary/series goes deep into Garret's life, trials and tribulations. If you weren't a McNamara or Cotty fan before watching you surely will be after.
We caught up with Cotty to find out a bit more about the series: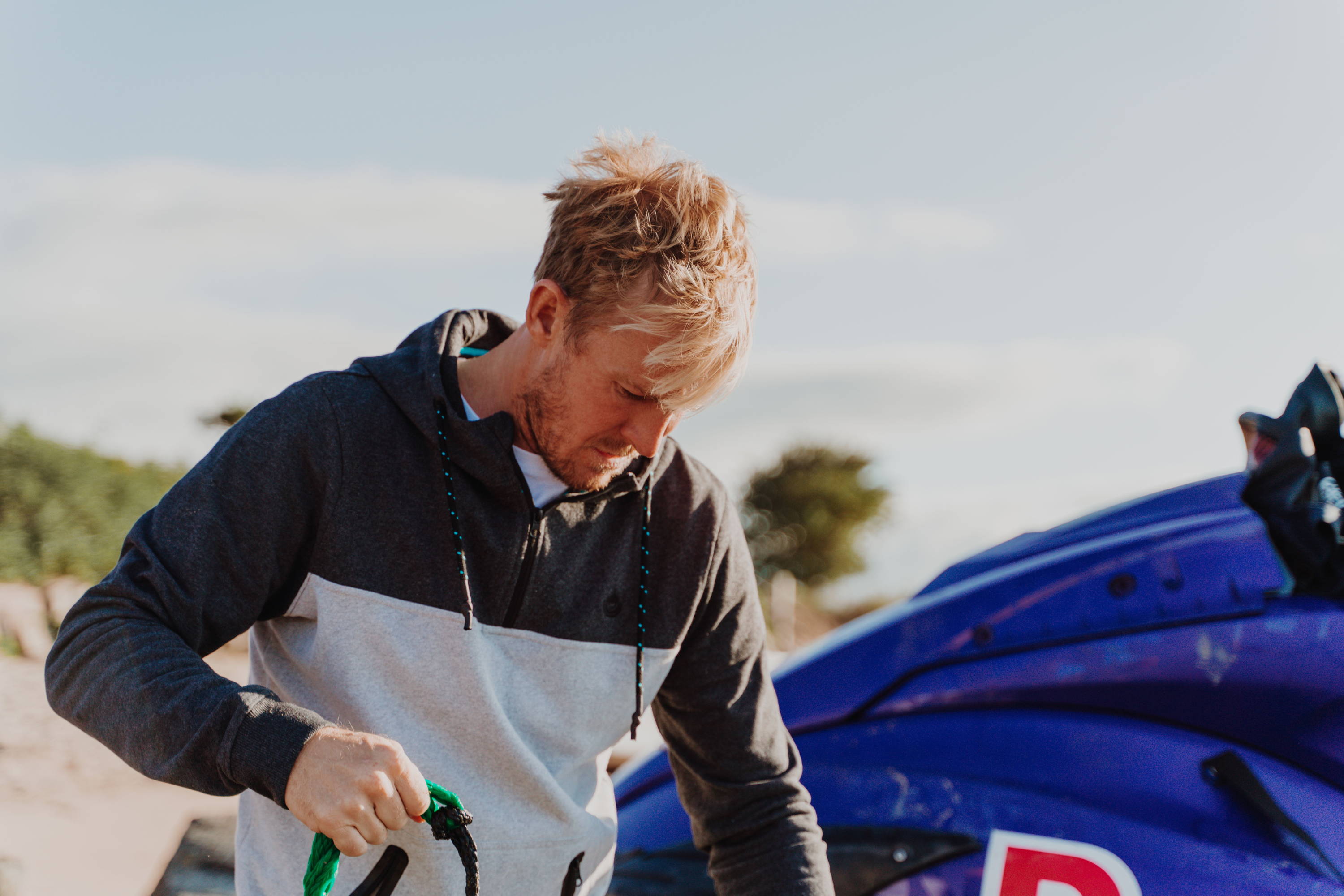 Did you expect to be so heavily featured in the series?
To be honest, I knew nothing about where it was going, all I knew was that Garret was filming for a movie and I thought it was going to be more about his career. How it ended up being a series on such a big platform featuring me so much… I was blown away. It was a really nice surprise to be featured in his project so much.
Some of the footage of you and Al in Ireland looks quite old, what was the footage originally filmed for?
All the old footage from Ireland was shot by Anthony Butler (Mr B Productions) and was licensed by HBO. Me and Anthony, called 'Driven' when Anthony was still at university making loads of surf movies, including a few classics around the BPSA Tour at the time. So that's what led us to do 'Driven' which was a documentary about big wave surfing in Ireland which is some of the footage later used in the HBO special.
What sort of reception have you received off the back of the series?
The reception from the series has been really good. I've had a lot of messages from non-surfers, saying they watched it and didn't expect to enjoy it so much. But that's down to the team who made it really, they're some of the best in the world at making those 'docu-series' type things and yeah, it's been really good, loads of good feedback and great comments. It's really motivating and makes me a bit more amped to continue surfing and continue what I'm doing.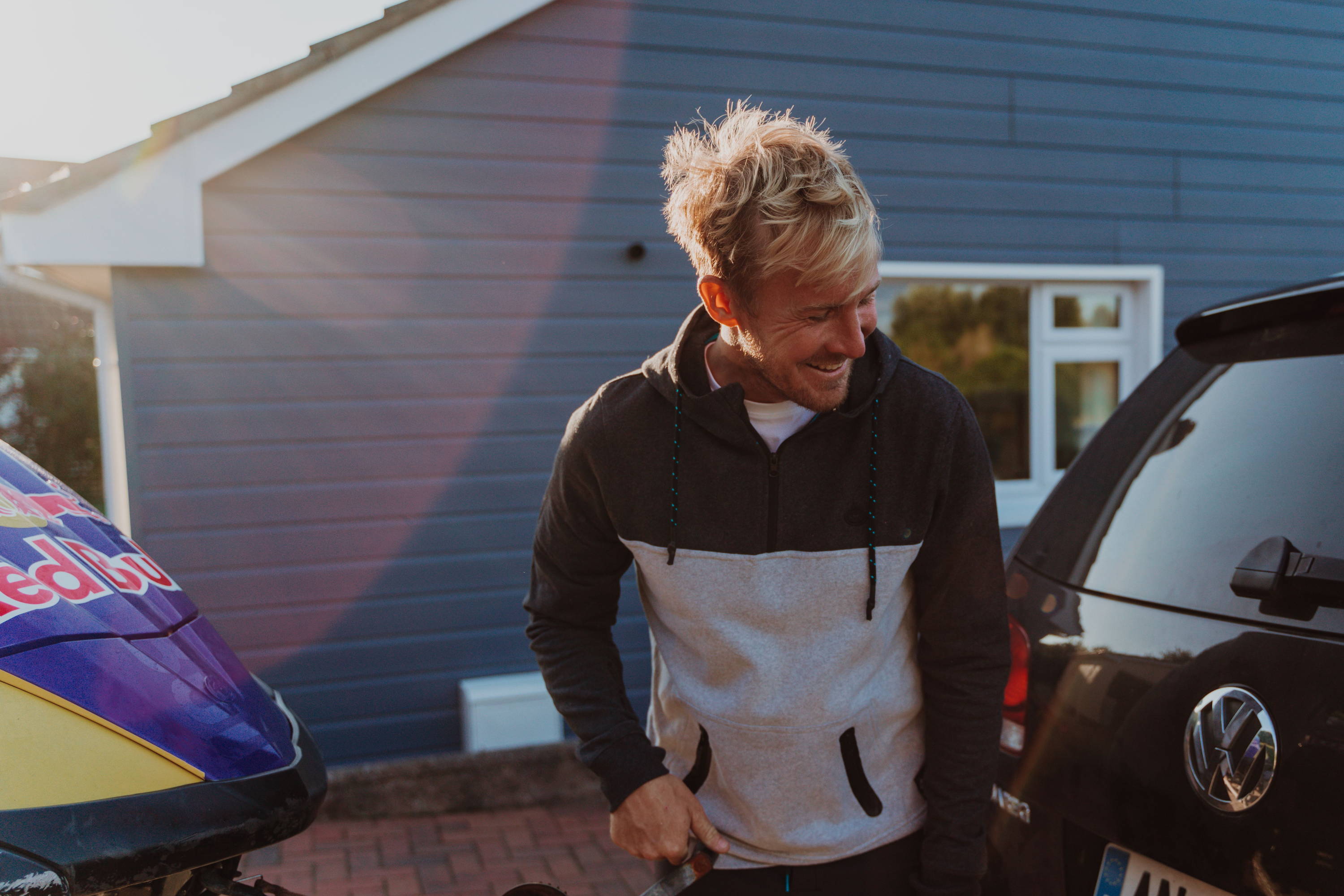 Obviously, it was available to watch in America before the UK so did that have much of an impact in gaining a US audience?
The series came out in America way before the UK and it had a great response. I noticed that through my social media, my US audience went up by around 20% in a couple months so yeah it was really well received in the US and helped to boost my audience there.
What do you think the series captured well?
The problem with a lot of surf documentaries is that they don't tend to appeal to both surfers and a mainstream audience and I think this series did a great job of bridging that gap. If you're a surfer there's still enough surfing and enough action to grip you, but it also told a really good story and everyone's backstory and covered a lot of aspects really well. For me, usually I can't stand watching this sort of stuff and it's like, cringeworthy TV you know, but I think they did a really good job of ticking both boxes.
Is there anything that you felt the series didn't capture very well or left out that should have been included?
I think it was all pretty good. The one thing which was kind of [disappointing] was how they edited that final wave. Yeah, it was missed, yeah, I was gutted, but I was actually more shook up and stressed about Alex who had almost died and two of my mates who had just been in a huge accident while surfing… that wave was so unimportant compared to my mates' wellbeing. I thought it made me look a little bit like all I cared about was the wave, but when it comes down to it, I really couldn't care less about the wave. There will always be another big wave, tomorrow or next swell, like it really doesn't matter.
If I had known at that moment in time that Alex was unconscious in the water, I definitely wouldn't have even caught the wave. There was just a breakdown of communication within the contest there.
If you haven't watched it yet, then make sure you do if you want to feel inspired and energised while watching some great surfing. You may not know that Cotty collaborated with us on a recycled clothing range 'Cotty X Saltrock' which we are stoked to present - check it out!
This is an unique range that was designed in house at Saltrock HQ in collaboration with Andrew with dynamism, technicality and style in mind.
"These boardshorts are made from recycled plastic bottles and polyester yarn waste, in a process that's been streamlined to conserve water and energy while reducing emissions." - Emma Sothcott, Designer