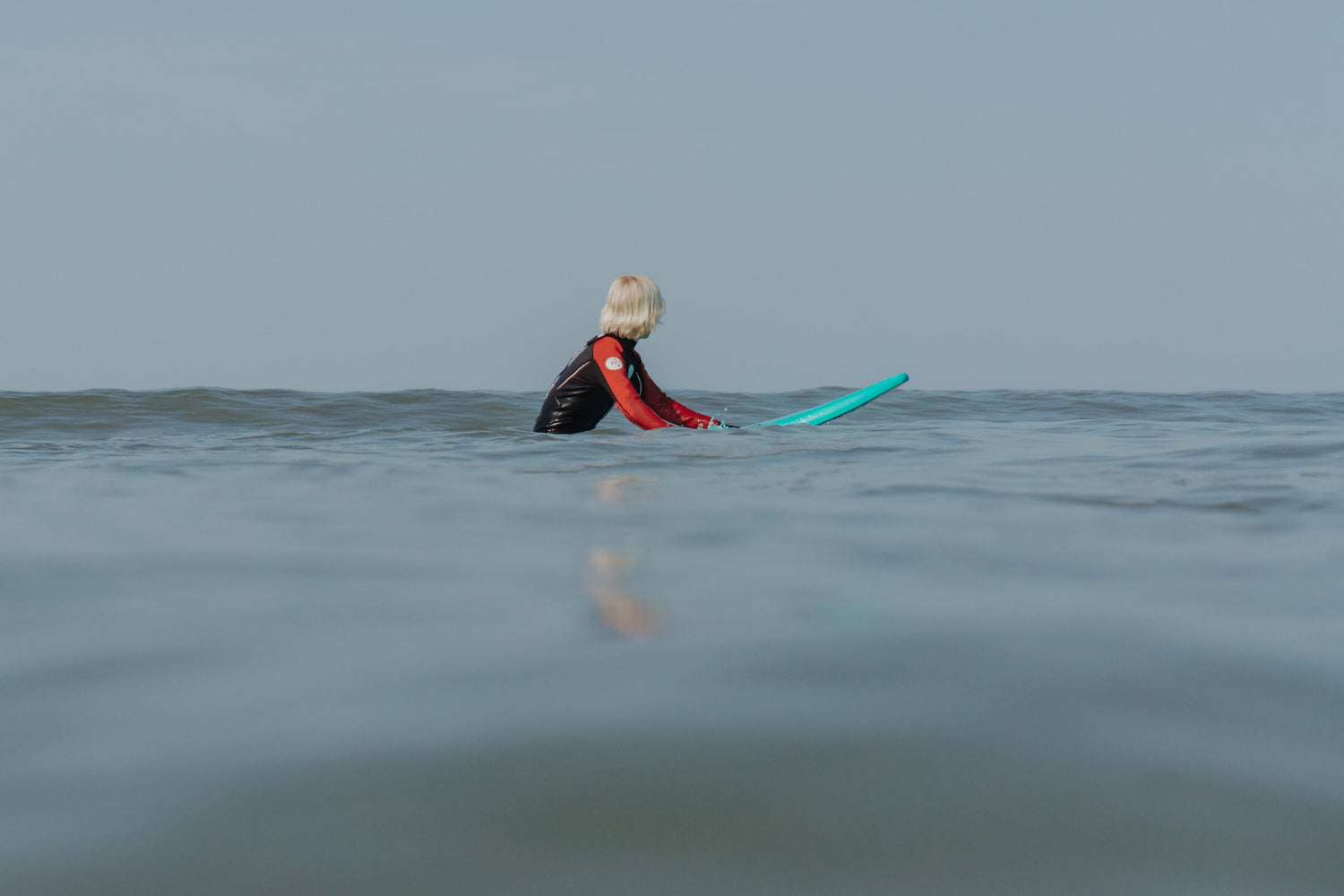 First to the Surf
Time to get surf ready with all our Saltrock surfing essentials!
Head into the water with our Wave Creeper – 58 Fish Softboard and one of our stylish wetsuits. They come in a range of practical short to full-length wetsuits with different thicknesses to keep you comfortable in cooler waters. If you heading out in warmer conditions, you may want to take a look at our new range of rash vests.
After your surf wrap up on the beach in our Waterproof Robe. Designed to keep you warm and dry in all weather conditions. The jacket comes with an adjustable hood, keeping out the wind and rain; and being lightweight and foldable, also means you can store it easily in our Saltrock Dry Bag.
Vendor:

Regular price

Afl489.00 AWG

Sale price

Afl489.00 AWG

Regular price

Afl489.00 AWG

Unit price

per

Vendor:

Regular price

Afl419.00 AWG

Sale price

Afl419.00 AWG

Regular price

Afl419.00 AWG

Unit price

per

Vendor:

Regular price

Afl94.00 AWG

Sale price

Afl94.00 AWG

Regular price

Afl94.00 AWG

Unit price

per

Vendor:

Regular price

Afl210.00 AWG

Sale price

Afl210.00 AWG

Regular price

Afl210.00 AWG

Unit price

per

Vendor:

Regular price

Afl105.00 AWG

Sale price

Afl105.00 AWG

Regular price

Afl105.00 AWG

Unit price

per

Vendor:

Regular price

Afl454.00 AWG

Sale price

Afl454.00 AWG

Regular price

Afl454.00 AWG

Unit price

per

Vendor:

Regular price

Afl466.00 AWG

Sale price

Afl466.00 AWG

Regular price

Afl466.00 AWG

Unit price

per

Vendor:

Regular price

Afl466.00 AWG

Sale price

Afl466.00 AWG

Regular price

Afl466.00 AWG

Unit price

per

Vendor:

Regular price

Afl233.00 AWG

Sale price

Afl233.00 AWG

Regular price

Unit price

per

Vendor:

Regular price

Afl105.00 AWG

Sale price

Afl105.00 AWG

Regular price

Afl105.00 AWG

Unit price

per

Vendor:

Regular price

Afl280.00 AWG

Sale price

Afl280.00 AWG

Regular price

Afl280.00 AWG

Unit price

per

Vendor:

Regular price

Afl105.00 AWG

Sale price

Afl105.00 AWG

Regular price

Afl105.00 AWG

Unit price

per

Vendor:

Regular price

Afl105.00 AWG

Sale price

Afl105.00 AWG

Regular price

Afl105.00 AWG

Unit price

per

Vendor:

Regular price

Afl105.00 AWG

Sale price

Afl105.00 AWG

Regular price

Afl105.00 AWG

Unit price

per

Vendor:

Regular price

Afl41.00 AWG

Sale price

Afl41.00 AWG

Regular price

Afl82.00 AWG

Unit price

per

Vendor:

Regular price

Afl82.00 AWG

Sale price

Afl82.00 AWG

Regular price

Afl82.00 AWG

Unit price

per

Vendor:

Regular price

Afl489.00 AWG

Sale price

Afl489.00 AWG

Regular price

Afl489.00 AWG

Unit price

per

Vendor:

Regular price

Afl419.00 AWG

Sale price

Afl419.00 AWG

Regular price

Afl419.00 AWG

Unit price

per

Vendor:

Regular price

Afl94.00 AWG

Sale price

Afl94.00 AWG

Regular price

Afl94.00 AWG

Unit price

per

Vendor:

Regular price

Afl210.00 AWG

Sale price

Afl210.00 AWG

Regular price

Afl210.00 AWG

Unit price

per

Vendor:

Regular price

Afl105.00 AWG

Sale price

Afl105.00 AWG

Regular price

Afl105.00 AWG

Unit price

per

Vendor:

Regular price

Afl454.00 AWG

Sale price

Afl454.00 AWG

Regular price

Afl454.00 AWG

Unit price

per

Vendor:

Regular price

Afl466.00 AWG

Sale price

Afl466.00 AWG

Regular price

Afl466.00 AWG

Unit price

per

Vendor:

Regular price

Afl466.00 AWG

Sale price

Afl466.00 AWG

Regular price

Afl466.00 AWG

Unit price

per

Vendor:

Regular price

Afl233.00 AWG

Sale price

Afl233.00 AWG

Regular price

Unit price

per

Vendor:

Regular price

Afl105.00 AWG

Sale price

Afl105.00 AWG

Regular price

Afl105.00 AWG

Unit price

per

Vendor:

Regular price

Afl280.00 AWG

Sale price

Afl280.00 AWG

Regular price

Afl280.00 AWG

Unit price

per

Vendor:

Regular price

Afl105.00 AWG

Sale price

Afl105.00 AWG

Regular price

Afl105.00 AWG

Unit price

per

Vendor:

Regular price

Afl105.00 AWG

Sale price

Afl105.00 AWG

Regular price

Afl105.00 AWG

Unit price

per

Vendor:

Regular price

Afl105.00 AWG

Sale price

Afl105.00 AWG

Regular price

Afl105.00 AWG

Unit price

per

Vendor:

Regular price

Afl41.00 AWG

Sale price

Afl41.00 AWG

Regular price

Afl82.00 AWG

Unit price

per

Vendor:

Regular price

Afl82.00 AWG

Sale price

Afl82.00 AWG

Regular price

Afl82.00 AWG

Unit price

per