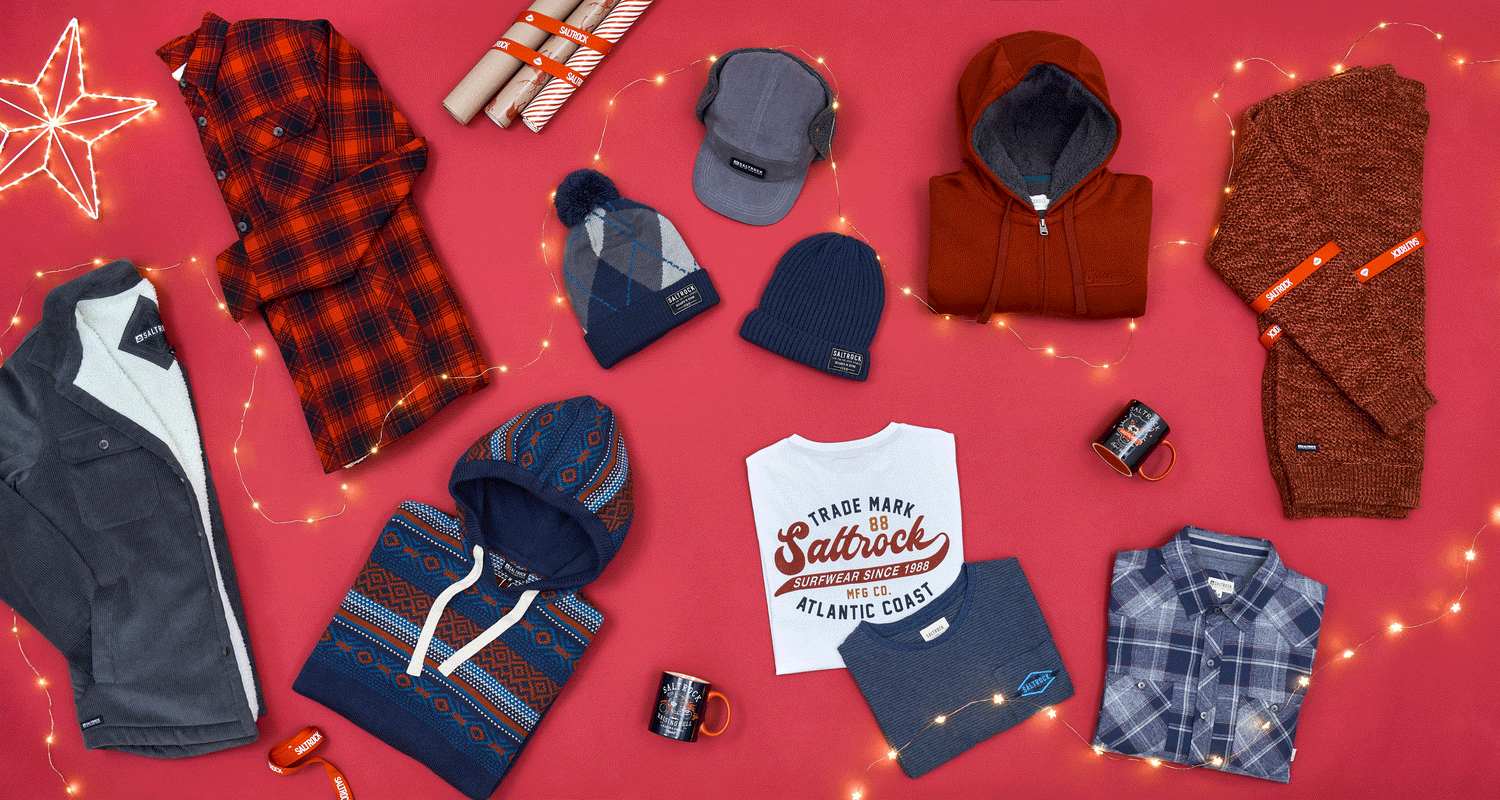 Gifts for Him
Saltrock Christmas Gifts for Men
Find the perfect outdoor & coastal lifestyle gifts for men; from hoodies and tees to surf kit and swim shorts.
Our range of gifts for boyfriends, husbands, dads, sons, uncles, friends, colleagues and any other man in your life is sure to delight on Christmas day.
Our lifestyle and coastal clothing and accessories make the perfect Christmas gifts for men who love the outdoors and a good adventure.
Vendor:

Sale price

Afl136.00

Regular price

Unit price

per

Vendor:

Sale price

Afl272.00

Regular price

Unit price

per

Vendor:

Sale price

Afl48.00

Regular price

Unit price

per

Vendor:

Sale price

Afl163.00

Regular price

Unit price

per

Vendor:

Sale price

Afl163.00

Regular price

Unit price

per

Vendor:

Sale price

Afl218.00

Regular price

Unit price

per

Vendor:

Sale price

Afl136.00

Regular price

Unit price

per

Vendor:

Sale price

Afl28.00

Regular price

Unit price

per

Vendor:

Sale price

Afl136.00

Regular price

Unit price

per

Vendor:

Sale price

Afl272.00

Regular price

Unit price

per

Vendor:

Sale price

Afl48.00

Regular price

Unit price

per

Vendor:

Sale price

Afl163.00

Regular price

Unit price

per

Vendor:

Sale price

Afl163.00

Regular price

Unit price

per

Vendor:

Sale price

Afl218.00

Regular price

Unit price

per

Vendor:

Sale price

Afl136.00

Regular price

Unit price

per

Vendor:

Sale price

Afl28.00

Regular price

Unit price

per