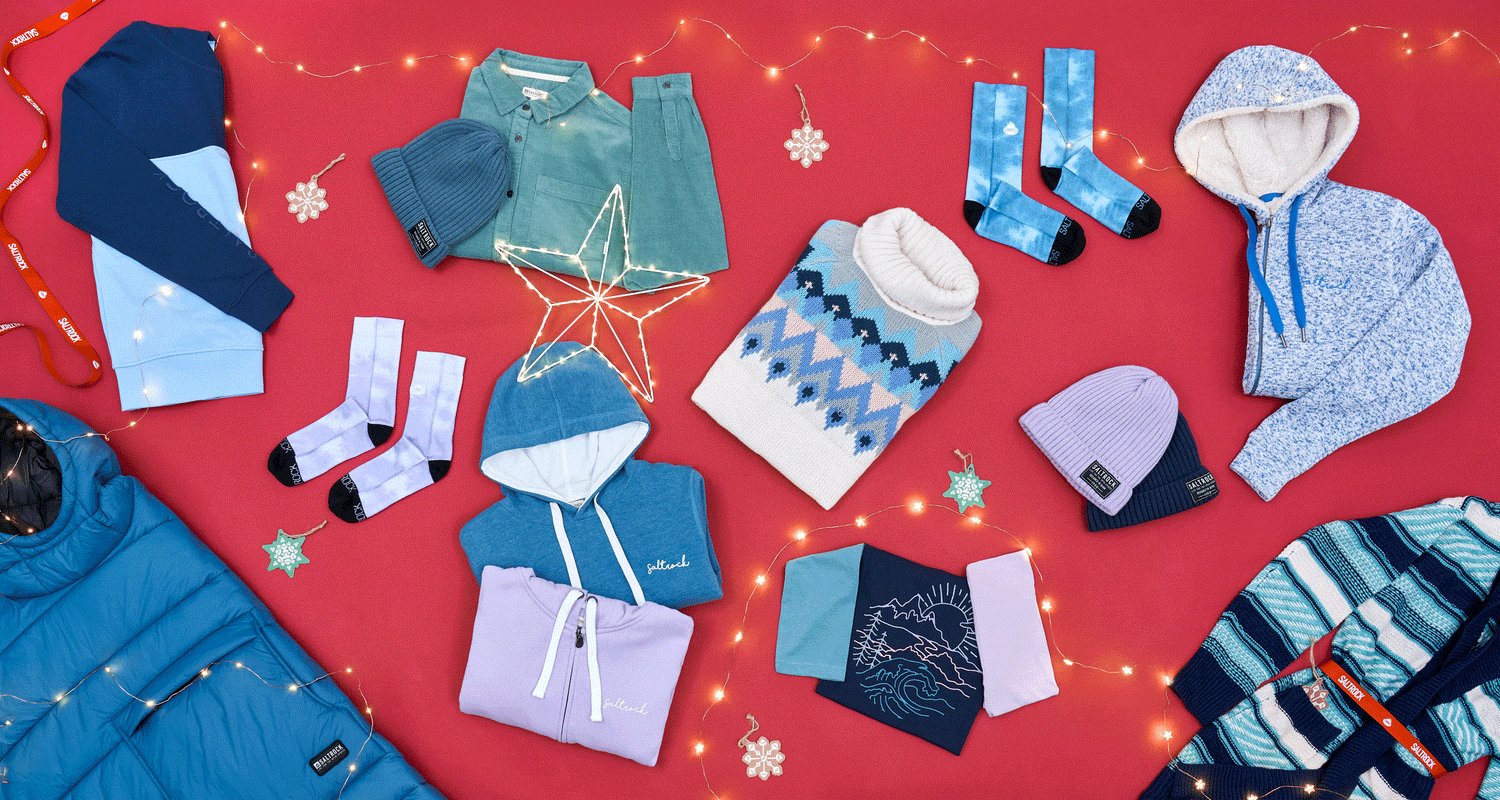 Gifts for Her
Saltrock Christmas Gifts for Women
Find the perfect outdoor & coastal lifestyle gifts for women; from hoodies and tees to paddleboards and Wetsuits.

Our range of gifts for girlfriends, wives, mums, aunts, friends, colleagues and any woman in your life is sure to deliver on the big day.

Our outdoor clothing and accessories make the perfect Christmas gifts for ladies who love the mountains or a day on the water.

Vendor:

Sale price

Afl61.00

Regular price

Unit price

per

Vendor:

Sale price

Afl148.00

Regular price

Unit price

per

Vendor:

Sale price

Afl269.00

Regular price

Unit price

per

Vendor:

Sale price

Afl135.00

Regular price

Afl216.00

Unit price

per

Vendor:

Sale price

Afl162.00

Regular price

Unit price

per

Vendor:

Sale price

Afl61.00

Regular price

Unit price

per

Vendor:

Sale price

Afl148.00

Regular price

Unit price

per

Vendor:

Sale price

Afl269.00

Regular price

Unit price

per

Vendor:

Sale price

Afl135.00

Regular price

Afl216.00

Unit price

per

Vendor:

Sale price

Afl162.00

Regular price

Unit price

per
GREAT GIFT IDEAS
KNITWEAR
CLOTHING
ACCESSORIES
GREAT GIFT IDEAS
KNITWEAR
CLOTHING
ACCESSORIES