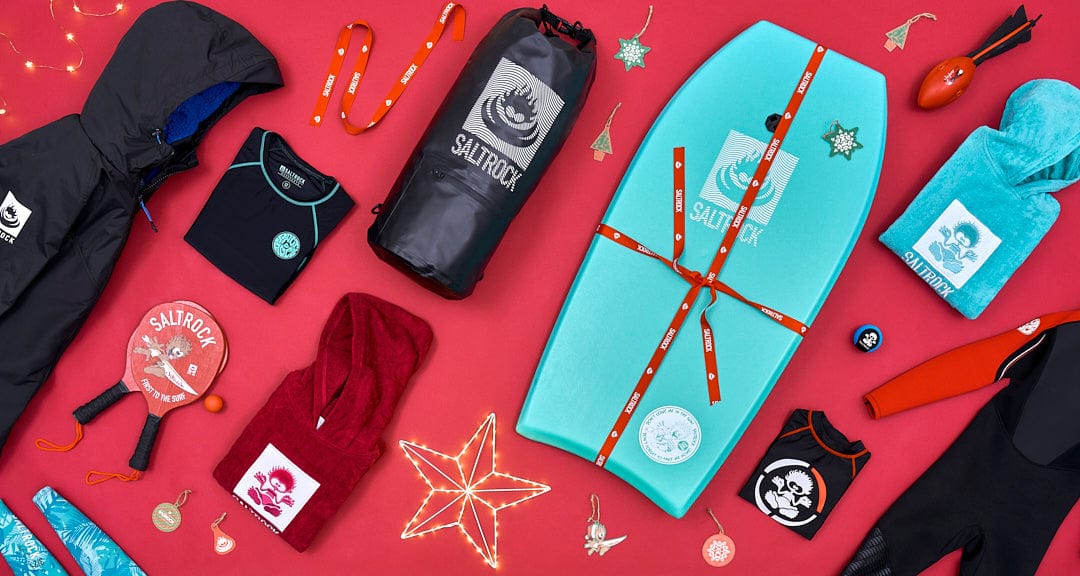 Beach Gifts
Find the perfect gift for the beach lover in your life.
Everything in our beach gift range looks great wrapped in a bow.
Get them something to wrap up warm in after a surf, entertainment for those long summer's days, or a beach bag to get it all there. 
Our beach gift range really has something for every water enthusiast and sun worshiper!
Vendor:

Regular price

Afl106.00 AWG

Sale price

Afl106.00 AWG

Regular price

Afl106.00 AWG

Unit price

per

Vendor:

Regular price

Afl94.00 AWG

Sale price

Afl94.00 AWG

Regular price

Afl94.00 AWG

Unit price

per

Vendor:

Regular price

Afl235.00 AWG

Sale price

Afl235.00 AWG

Regular price

Unit price

per

Vendor:

Regular price

Afl106.00 AWG

Sale price

Afl106.00 AWG

Regular price

Afl106.00 AWG

Unit price

per

Vendor:

Regular price

Afl188.00 AWG

Sale price

Afl188.00 AWG

Regular price

Afl188.00 AWG

Unit price

per

Vendor:

Regular price

Afl423.00 AWG

Sale price

Afl423.00 AWG

Regular price

Afl423.00 AWG

Unit price

per

Vendor:

Regular price

Afl235.00 AWG

Sale price

Afl235.00 AWG

Regular price

Unit price

per

Vendor:

Regular price

Afl83.00 AWG

Sale price

Afl83.00 AWG

Regular price

Afl83.00 AWG

Unit price

per

Vendor:

Regular price

Afl106.00 AWG

Sale price

Afl106.00 AWG

Regular price

Afl106.00 AWG

Unit price

per

Vendor:

Regular price

Afl94.00 AWG

Sale price

Afl94.00 AWG

Regular price

Afl94.00 AWG

Unit price

per

Vendor:

Regular price

Afl235.00 AWG

Sale price

Afl235.00 AWG

Regular price

Unit price

per

Vendor:

Regular price

Afl106.00 AWG

Sale price

Afl106.00 AWG

Regular price

Afl106.00 AWG

Unit price

per

Vendor:

Regular price

Afl188.00 AWG

Sale price

Afl188.00 AWG

Regular price

Afl188.00 AWG

Unit price

per

Vendor:

Regular price

Afl423.00 AWG

Sale price

Afl423.00 AWG

Regular price

Afl423.00 AWG

Unit price

per

Vendor:

Regular price

Afl235.00 AWG

Sale price

Afl235.00 AWG

Regular price

Unit price

per

Vendor:

Regular price

Afl83.00 AWG

Sale price

Afl83.00 AWG

Regular price

Afl83.00 AWG

Unit price

per
GREAT GIFT IDEAS
CHANGING ROBES
WETSUITS
BODYBOARDS
GREAT GIFT IDEAS
CHANGING ROBES
WETSUITS
BODYBOARDS
Regular price

Afl235.00 AWG

Sale price

Afl235.00 AWG

Regular price

Unit price

per

Regular price

Afl235.00 AWG

Sale price

Afl235.00 AWG

Regular price

Unit price

per
Regular price

Afl188.00 AWG

Sale price

Afl188.00 AWG

Regular price

Afl188.00 AWG

Unit price

per

Regular price

Afl165.00 AWG

Sale price

Afl165.00 AWG

Regular price

Afl165.00 AWG

Unit price

per
Regular price

Afl94.00 AWG

Sale price

Afl94.00 AWG

Regular price

Afl94.00 AWG

Unit price

per

Regular price

Afl94.00 AWG

Sale price

Afl94.00 AWG

Regular price

Afl94.00 AWG

Unit price

per

Regular price

Afl83.00 AWG

Sale price

Afl83.00 AWG

Regular price

Afl83.00 AWG

Unit price

per

Regular price

Afl83.00 AWG

Sale price

Afl83.00 AWG

Regular price

Afl83.00 AWG

Unit price

per