At Saltrock, we have an awesome selection of textured knitwear, carefully crafted in a range of styles for both men and women. Throughout the winter period, there is no better way to get into the spirit of things than sporting a patterned knit. In this piece, I will focus in on three of Saltrock's newest knitwear pieces and look to give an overview of the features and design inspiration.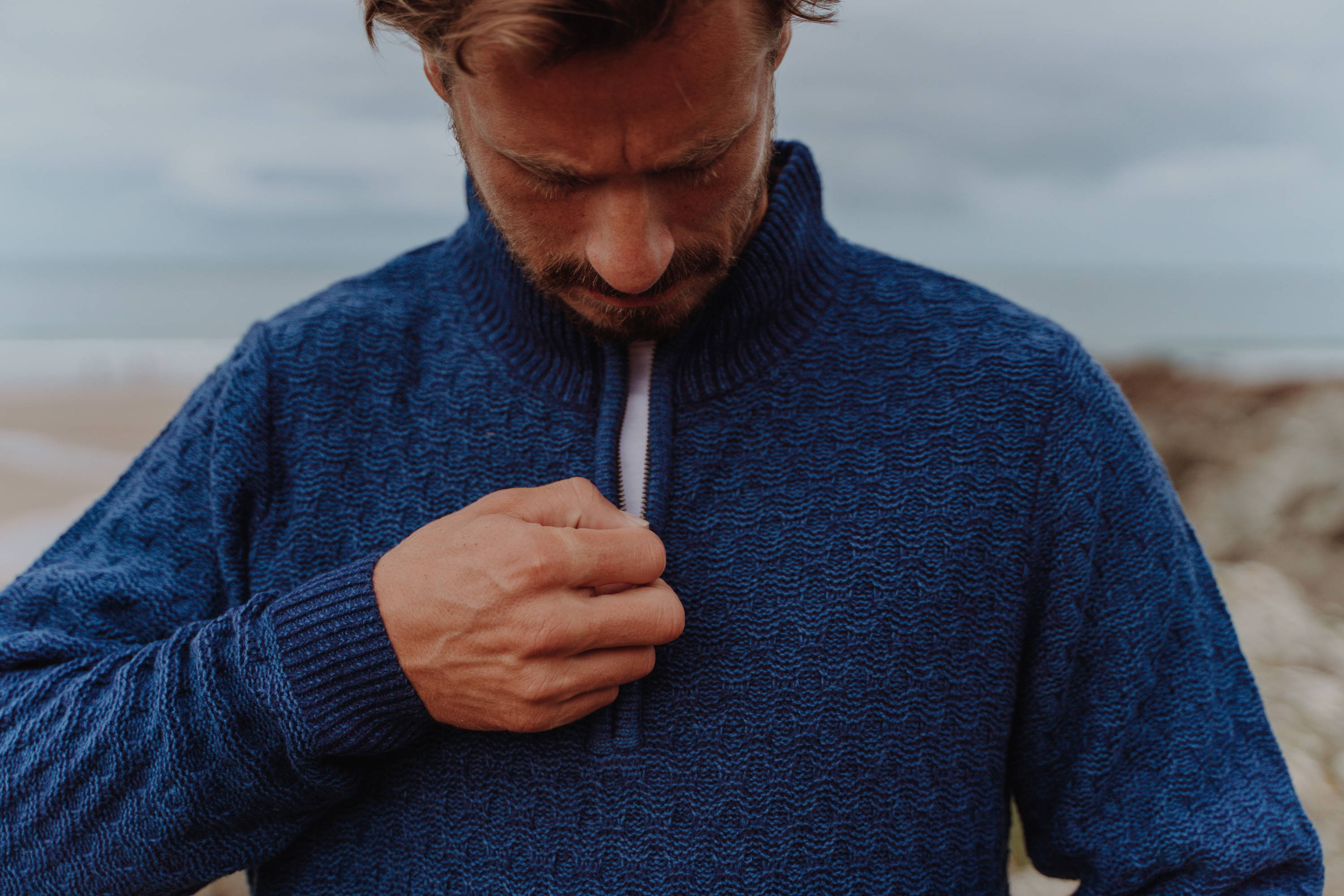 The Carbis III Knitted Zip Jumper is full of texture, detail, and elegance, consisting of 50% Acrylic, 40% Nylon, and 10% Wool. This is a textured quarter zip with single tone ribbed cuffs and a ribbed high neck that fits snuggly. Its quarter-zip compliments overall style of the piece; a classy touch that's easy to dress up and its slimmer fit makes it perfect for layering under a jacket or coat.
The Birch Knitted Hoodie is made of 100% Premium Acrylic Yarn, ensuring durability with minimal chance of stretching or pilling. The entire jumper has a textured feel, but the top three quarters of the torso going into the hood is where the real detail lays, with a protruding Aztec style pattern that pops out to the eye. The jumper is blood red, with thick elongated draw strings that contrast with the colour of the fabric - a bold touch that enhances the personality of the piece.
The Women's Hele Bay Hooded Knit is a beautifully detailed piece of knitwear with a slender fit and pink salt and pepper tone. The sleeves are slightly elongated, and it has a fixable drawstring making it the perfect autumn/winter pick to wear on those chilly oceanside walks. Its tasteful charm makes it the ideal gift to show your appreciation of a special someone. See in the pictures below, the Hele Bay Hooded Knit worn by our model Liv on the rocky stream-side of Tarr Steps.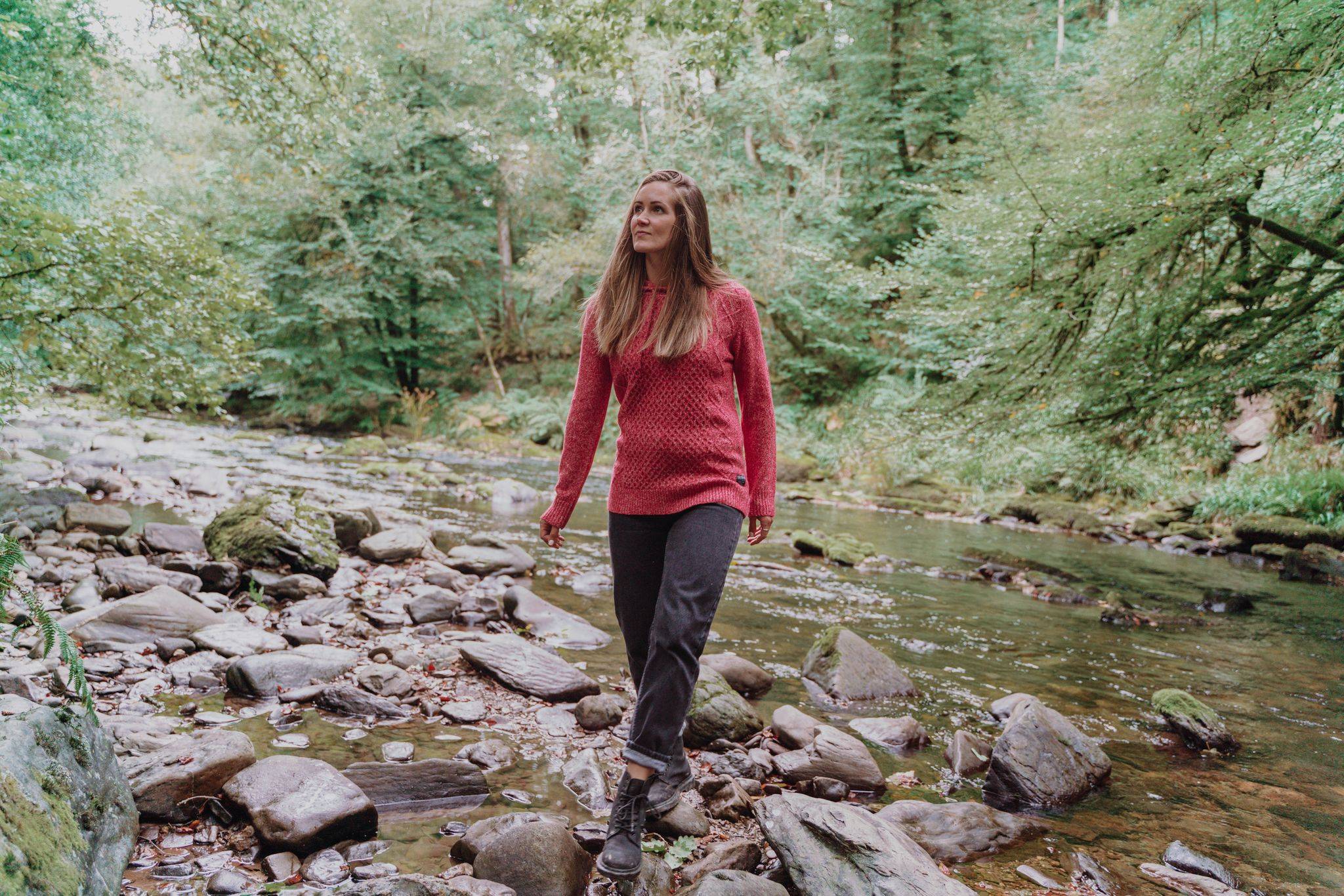 The Arrowgrass III is a thin knitted sweat with a circular patterned texture and developing tri-tone grey colour. With ribbed cuffs and small Saltrock logo, it's a simple yet noticeable piece that's perfect for brisk walks on the beach with family and could even be wore dressed up to a more formal occasion. What's different about this jumper is the three tones of grey that hierarchically develop from dark to light from top to bottom.