Chester is our junior brand sports ambassador and member of the Saltrock family… only 10 years old, he absolutely rips on a skateboard and BMX!
A prospect for the future, he has a lot of eyes on him with his talent in extreme sports, tackling some of the biggest ramps in the UK.
Get ready for a wave of content from Chester who is super stoked to be part of the team. We can't wait to share with you his latest tricks as he stylishly sports some of our new kids wear designs. 
We caught up with him to ask a few questions...
How long have you been skating and BMXing?
I started BMXing when I was 3, so 7 years. I started skating more regularly when we moved to Braunton when I was 6.
What or who first got you into skateboarding/BMXing?
My Dad
Where's your favourite place to ride?
I love riding at all the local skateparks; Rock Park, Ilfracombe, Appledore, Woolacombe and indoors at Mount Hawke in Cornwall. I am really lucky to be able to ride a privately-owned bowl - it's an amazing place and the owner really helps me with my skating which is cool.
What's your favourite trick?
I don't really have a favourite trick, but I love riding bowls, and getting lots of air!
What tricks are you currently learning?
For skating, I'm working on late grab airs, and I'm practicing 720 aerials on my bmx.
What do you prefer out of skating and BMX?
I love both of them equally, at different times depending on where I am riding.
How do you feel about being part of the Saltrock family?
I'm stoked! I'm a huge fan of Andrew Cotton who is also an Ambassador for Saltrock. I hope we can skate or surf together one time - but only small waves!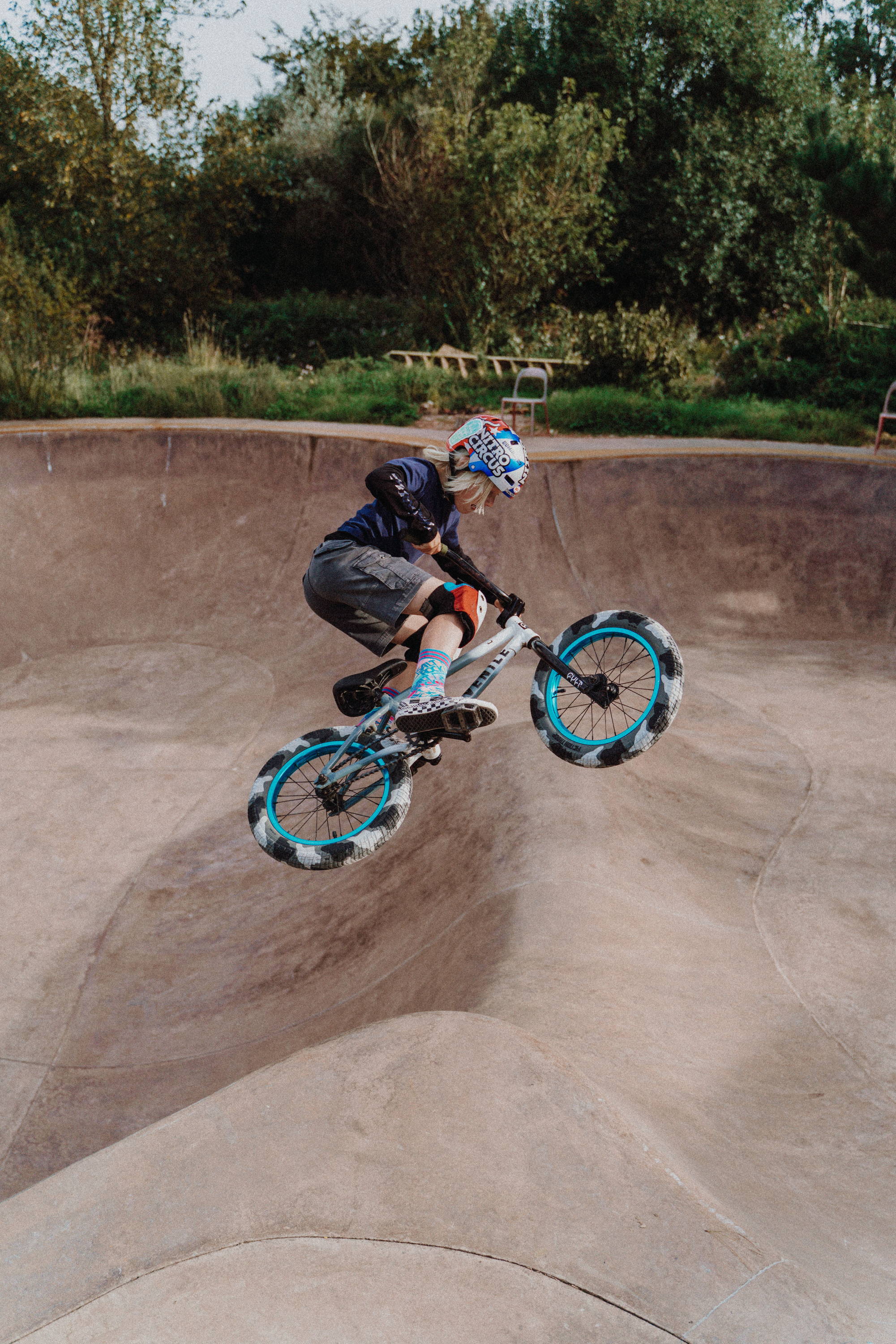 Do you have any competitions coming up soon?
Yes, the Ilfracombe Skate Jam in October half term.
What trick has taken you the longest to learn so far?
In BMXing, the 360 aerial took a long time to learn, and lots of falls!
How did you enjoy our photoshoot at the bowl in Exmoor?
I loved it. Being filmed and photographed at the place I love riding was really fun, and I was given cool clothes to wear.
---