It may not be anywhere close to summer yet, but that doesn't mean you can't spice things up with a perfectly summery yellow tee! Rules are there to be broken, so take a look at these awesome graphic tees in yellow for women and let your imagination take you to a better (warmer) place.
All of these bits are currently on sale (14/01/2022) so do yourself a favour and grab that you like!
First up is the Silkworm Boyfriend fit tee. This loosely fitting tee has one of our largest printed graphics, which our Instagram followers absolutely adored! As seen sported by Hannah on Woolacombe beach, this loose-fitting top is truly perfect for any setting.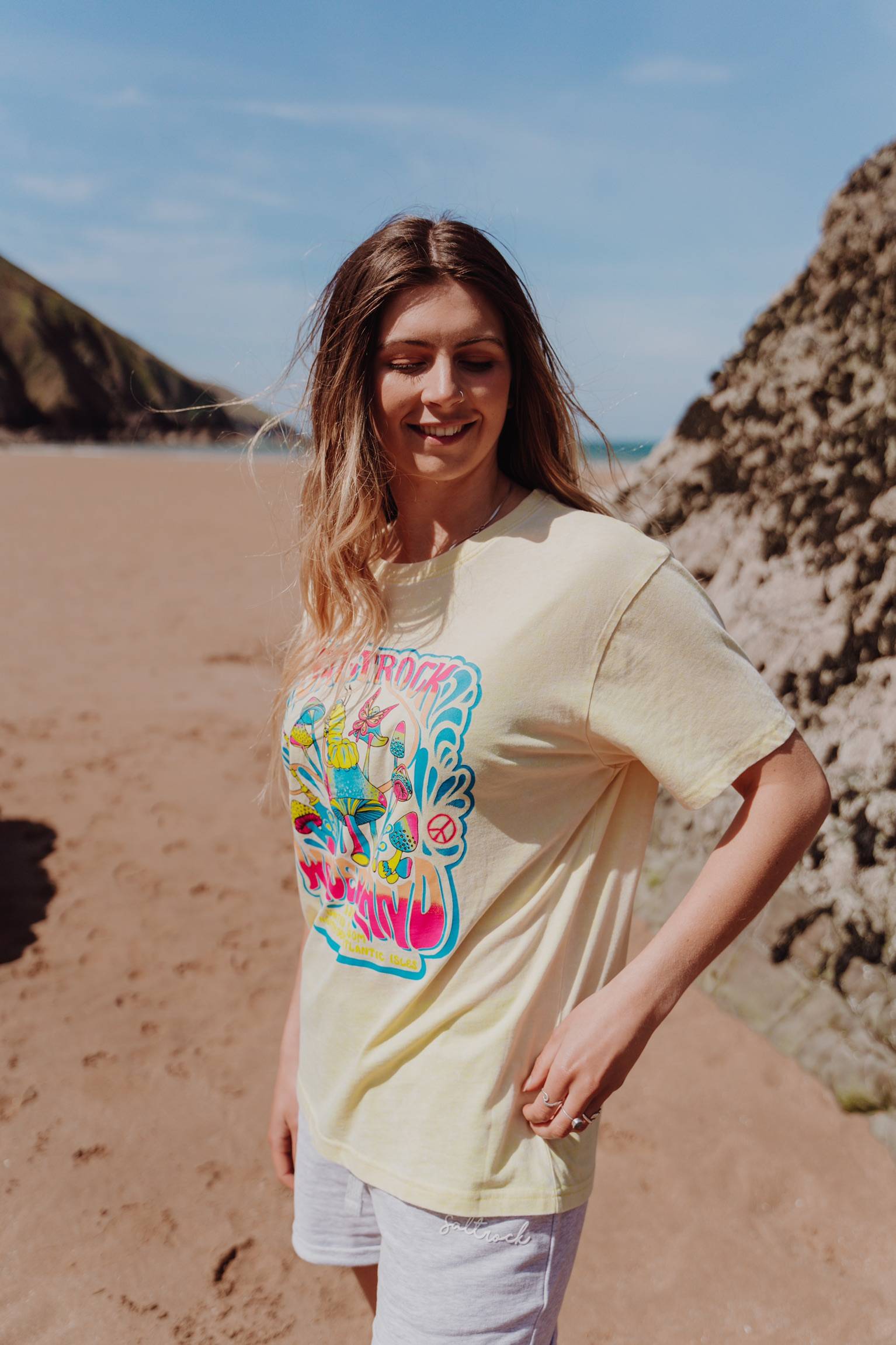 Next up is the Beach Van women's ringer t-shirt in yellow. Despite being a completely different style to the Silk Worm tee, you can still get that chilled out summery look with this one. Featuring a more tailored cut and contrast hems, you'd be silly to let this go a miss. The back print is a nod to Saltrock's heritage with a retro-style and design, and the front has Saltrock branding in a lovely swirly font.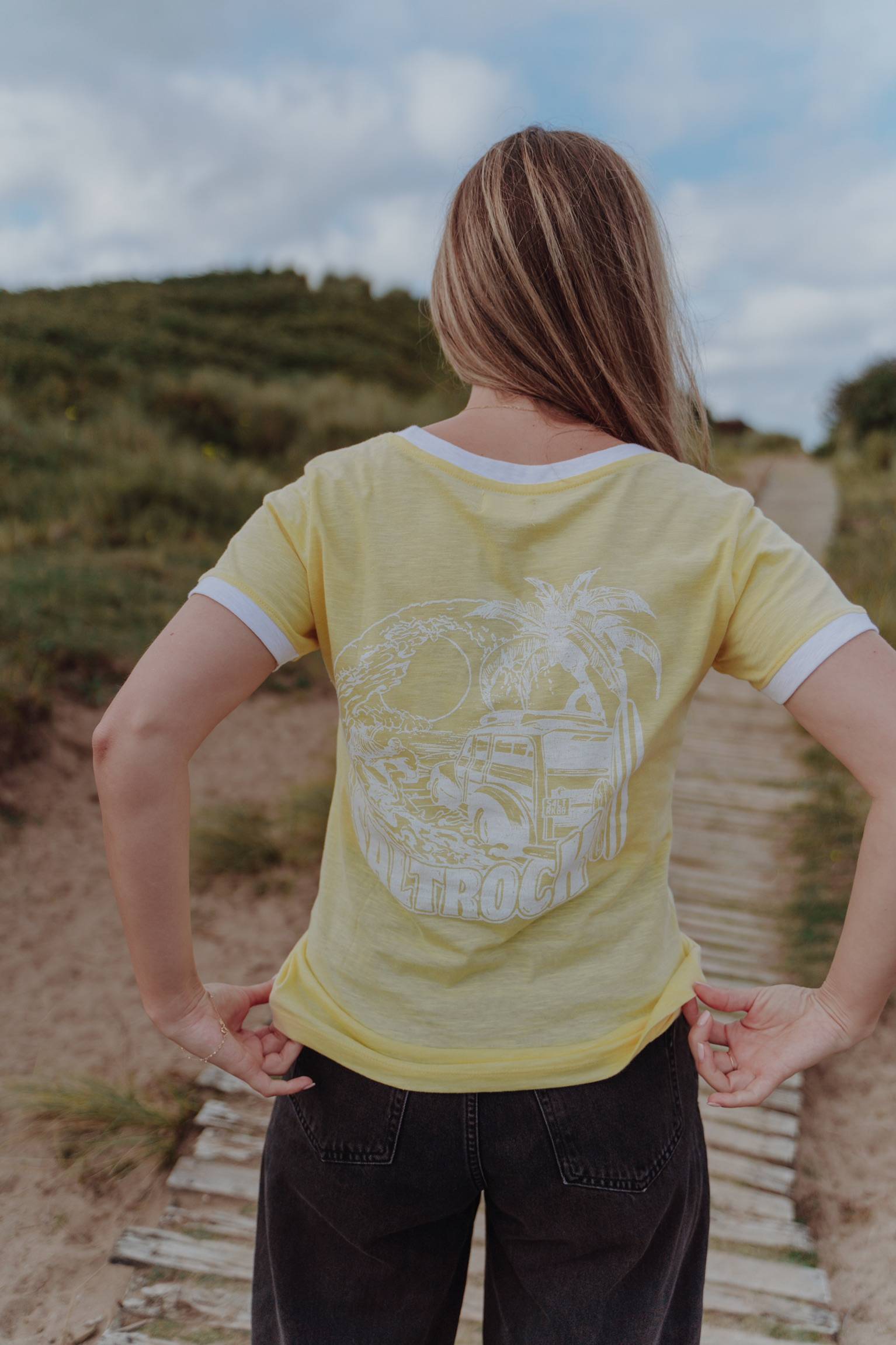 The key message of this blog post if you didn't already realise, is 'dress where you wish you were' - it's always a lot more fun.