Celebrate women's achievement. Raise awareness against bias. Take action for equality.
This year, the theme for International Women's Day is #BreakTheBias, where women across different industries are encouraged to discuss and explain their experience of facing bias in the workplace and beyond. More distinctly, the focus has been on women in creative roles, and recognising their importance. At Saltrock, we have a track record of actively seeking to encourage and inspire women here, through both career advancement opportunities and valuing and celebrating their contribution, creatively and otherwise.
We caught up with Saltrock Designers: Emma Sothcott and Callie Preston to ask them some #BreakTheBias questions: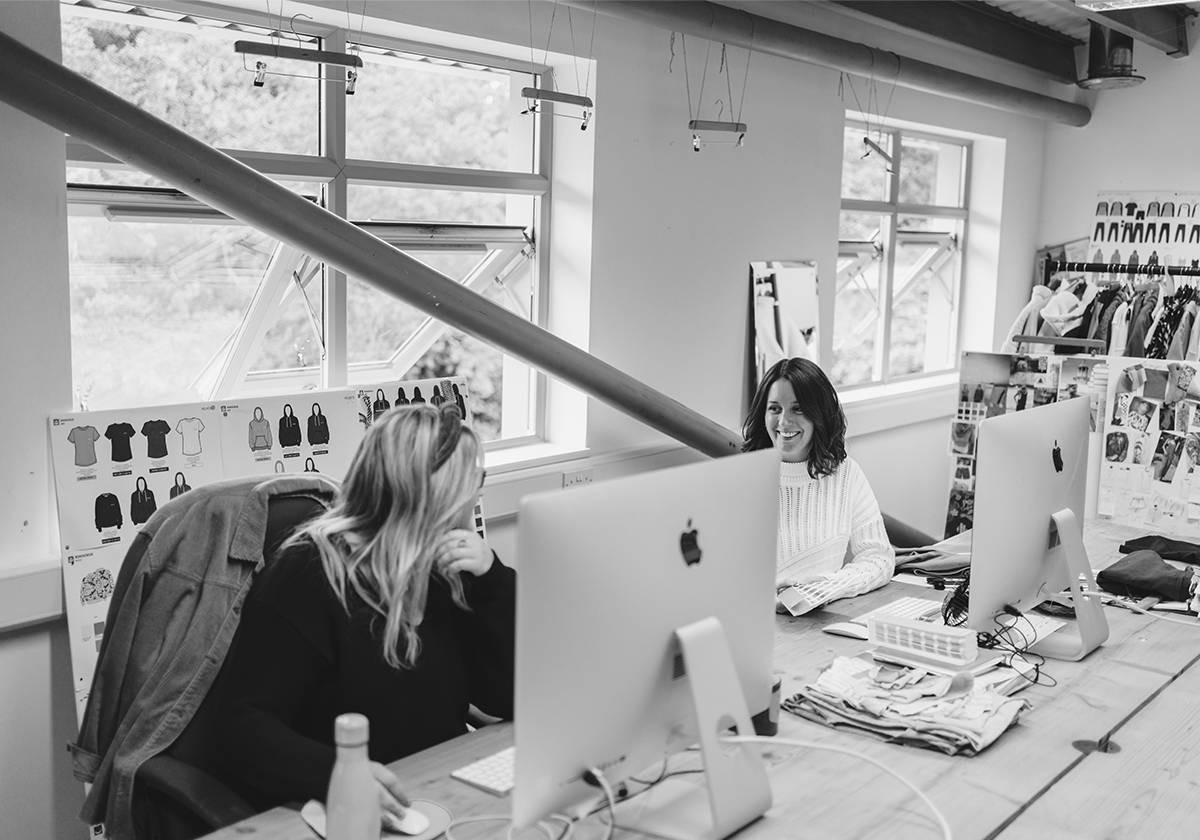 Do you think there is a gender bias within the industry and from your own personal experience and do you feel there is enough opportunities for creative women? 
Emma - I think within leadership roles there is a bias within our industry however, I feel lucky to not have faced this within my career. The wider sporting industry is traditionally more male dominant, so it feels good to represent multiple departments and consider how details and functions within clothing can share across genders.   I love to encourage our women and girls to be brave, get outside, and try new things.
Callie - There is definitely work to be done in the creative industries regarding equality and inclusion however, I am fortunate enough to have always felt like an equal member of my teams throughout my career. We work very collaboratively as a team and it's great to have an input across all departments - especially these days where there is a lot more gender crossover design-wise. I'm particularly proud of our SS22 range 'Brave the Wave'. We were inspired by females of all ages and abilities getting out into the water and enjoying its many benefits - both physically and mentally. Designed by women, for women!
Have you got any advice for aspiring designers? 
Emma - Be a sponge! I think you must be willing to constantly learn new skills, absorb feedback, gain understanding of other areas of the business and have enthusiasm for the product/customer that you are designing for.
Callie - Show interest, passion and be curious about everything. You will be learning on the job forever - gaining experience in every step of the design process is invaluable and can also help you work out what area you want to specialise in. You might be surprised and end up going in a different career direction than you had originally planned - I did!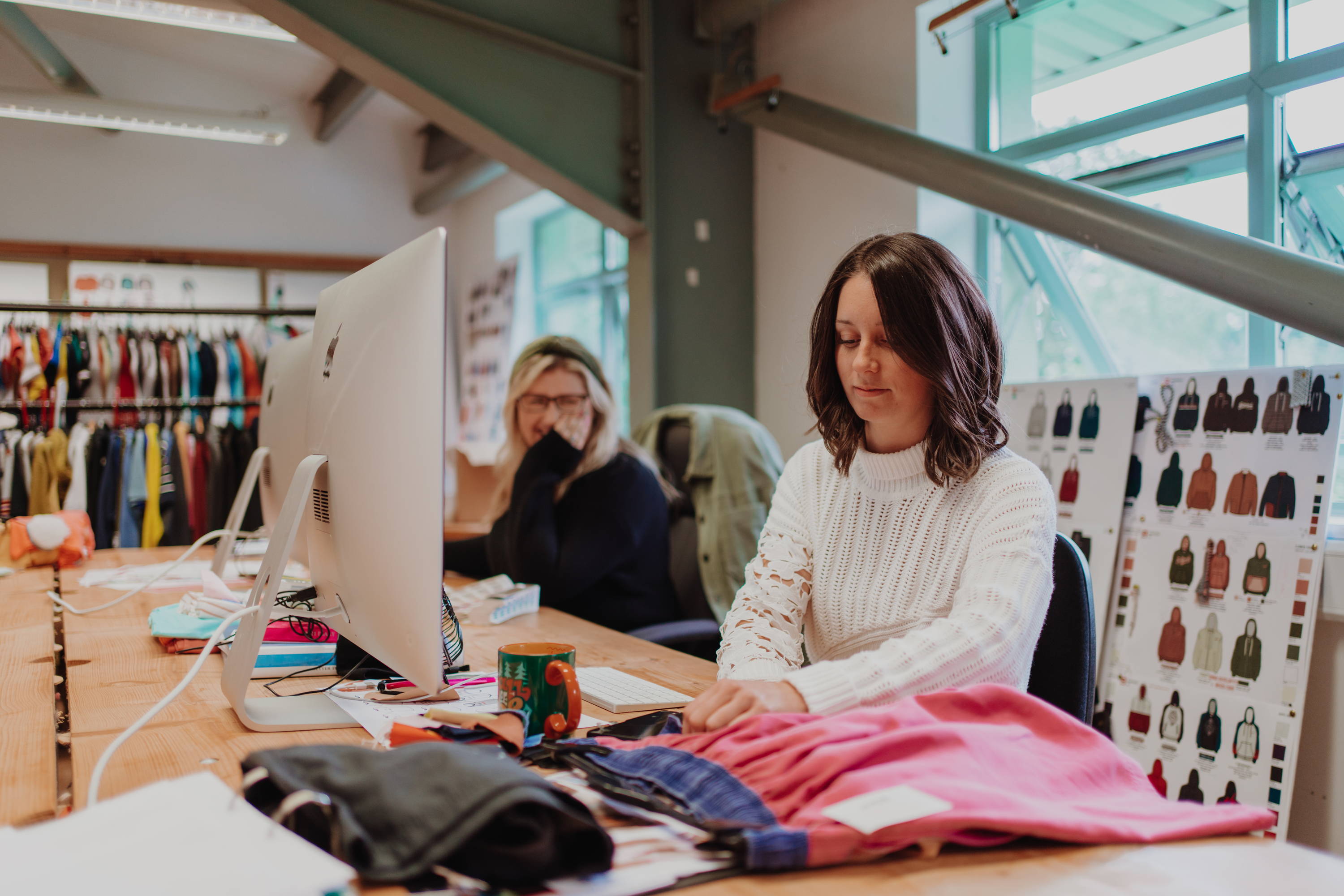 Which direction do you think design in apparel is going?
Emma - Since lockdown, (when everyone embraced their sweats!) trends within clothing has moved more towards being adaptable. For example, feeling prepared to face the outdoors with functional features whilst still being comfortable and relaxed.
Callie - I think people are a lot more aware of their impact on the environment and are therefore shopping more sustainably. After the last few years, people's priorities have changed and they now want long-lasting, multi-functioning, well-designed products.
How do you work when you're in creative flow?
Emma - Initially by the team firing ideas and inspiration at each other which is great fun. Designing time though means, 'get my headphones on, have plenty of snacks and no interruptions'!
Callie - The best part of the job is bouncing ideas around with the rest of the team at the beginning of each season. Once I'm in the design zone it's all about maintaining focus and bringing those ideas to life. Seeing our customers excited about the finished product never gets old.