Vendor:

Sale price

£40.00

Regular price

Unit price

per

Vendor:

Sale price

£35.00

Regular price

Unit price

per

Vendor:

Sale price

£450.00

Regular price

Unit price

per

Vendor:

Sale price

£4.00

Regular price

Unit price

per

Vendor:

Sale price

£200.00

Regular price

Unit price

per

Vendor:

Sale price

£200.00

Regular price

Unit price

per

Vendor:

Sale price

£40.00

Regular price

Unit price

per

Vendor:

Sale price

£35.00

Regular price

Unit price

per

Vendor:

Sale price

£450.00

Regular price

Unit price

per

Vendor:

Sale price

£200.00

Regular price

Unit price

per

Vendor:

Sale price

£200.00

Regular price

Unit price

per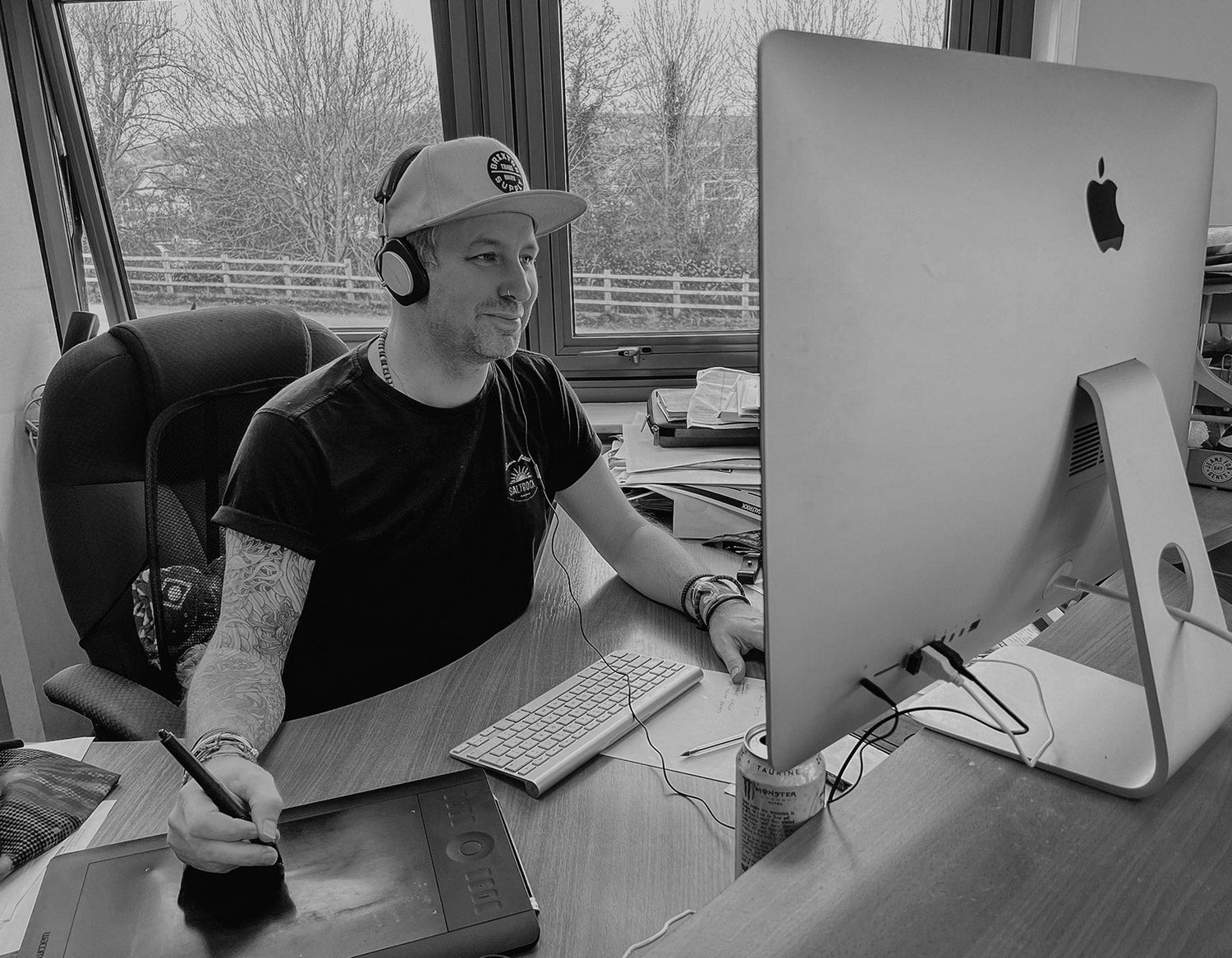 Meet the Designer
BEN FISHER
If I were to describe myself as a designer, I would say I'm a free thinking and original designer fuelled by a love of apparel, photography, hot rods, illustration, extreme sports and popular culture. I'm experienced to a senior level in both Branded and Retail environments and enjoy all aspects of the design process, with enthusiasm, passion and a keen eye for detail. I produce commercial and trend driven aesthetics, with an original and creative approach to design.

Overall, I'm a down to earth designer that strives to bring out the best in the brand, and love designing in an exciting and inspiring environment.

I have always enjoyed travelling to gather research and inspiration, especially for the hand illustrated designs that I passionately produce. Above all, I love my day 'job', and am inspired by everything around me, I enjoy life and am grateful to do something I love.